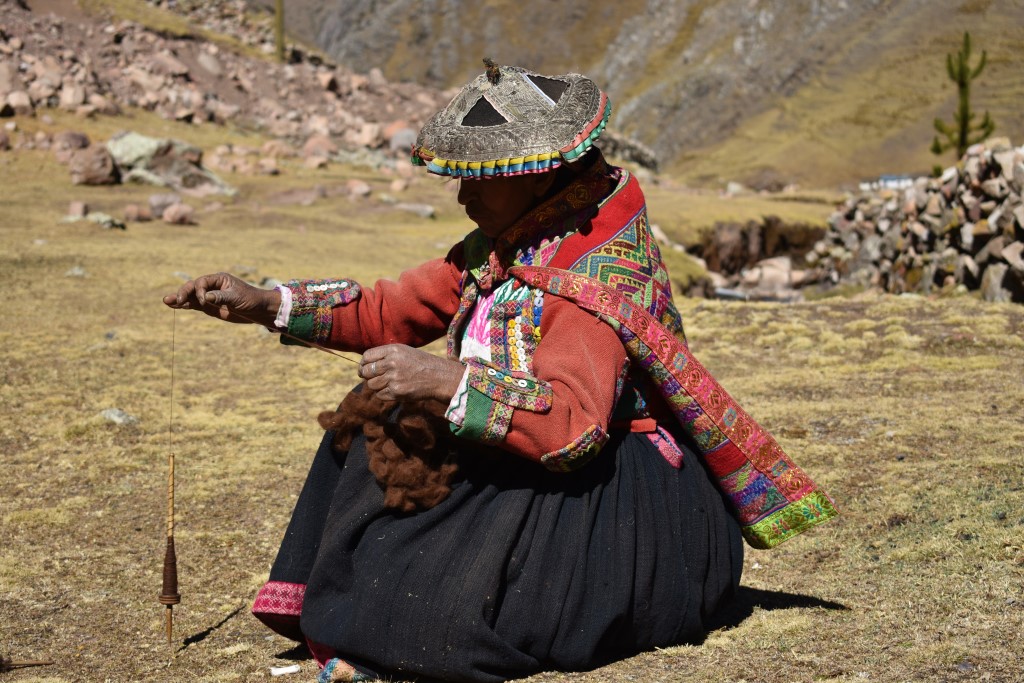 Latin America project is the start of Echoes of the Journey. In order to understand how sustainable tourism is being developed in Latin America, we embarked on a journey through this region, cooperating with initiatives who develop travel businesses in a responsible way. Over the course of 10 months we have worked with a wide range of organizations that use tourism as an important tool for local development and as means for social, economic and environmental improvement.
To all of them we help in our areas of expertise and, at the same time, we learn from them about good practices they apply in their work. As our network of partnerships grew, our focus has become rural and community-based initiatives where tourism has strong impact on daily life of local people. Besides rural tourism businesses, we closely collaborate with different eco-lodges and hotels – lodging services at different levels of sustainability, some being advanced in this area and some at the beginning. Furthermore, important part of our work is with private natural reserves, legal form new to us and not present so much in some other parts of the world. These bodies combine significant efforts in land and wilderness protection with tourism activity, therefore being developed under particular conditions and rules.
No matter the type of organization we cooperate with, principal effort of our work is to help organizations in applying good sustainable practices and approaching tourism development in a responsible way.
The impact of our Latin America project since April 2018 can be summarized by these numbers:
10 countries visited:

Uruguay, Argentina, Chile, Bolivia, Peru, Ecuador, Colombia, Panama, Costa Rica, Mexico

80

important players from the sector met and interviewed

A network of more than

100

professionals worldwide established

More than

35

initiatives with whom we collaborated with

8

different areas of tourism:




hotels and lodges, tour operators, private natural reserves, consultancy

, universities, NGO, rural and indigenous communities, networks for local and regional cooperation

8 reportage in local media

24 articles on our website
Collaborations in Latin America include:
Hotels & Lodges




Arakur Resort & Spa (Ushuaia, Argentina); Casa Divina Lodge (Mindo, Ecuador); Hostal Cocoa Inn (Canoa, Ecuador); Huasquila Amazon Lodge (Cotundo, Ecuador); Los Quetzales Eco-lodge & Spa (Guadalupe, Panamá); Finca Exótica Ecolodge (Península de Osa, Costa Rica); Hacienda Pozo Azul (Sarapiquí, Costa Rica)

Tour Operators 




Andean Lodges (Cusco, Perú); Jocotours (Quito, Ecuador); Baquianos Travel (Santa Marta, Colombia); Totonal Viajes (Playa del Carmen, México)

Institutions




CIDTUR (Lima, Perú); Ministry of Trade and Tourism of Peru, ACOTUR (Colombia); COMUNITUR (Colombia); CIDT (Panamá); University of Rio Negro (Argentina); INACAP (Chile); Association  SKAL International (Clubs Villa La Angostura, Valparaiso, Mendoza, Bogotá, Panamá, Cozumel, Cancun); Monteverde Community Fund and Chamber of Tourism of Monteverde (Costa Rica), ICT and CANAECO (Costa Rica)

Private natural reserves




Jocotoco Foundation (Quito, Ecuador); Reserva Natural Zafra (San Rafael, Colombia); Reserva Natural Viento Solar (Río Cedro, Colombia); Villa Tavida (Chiguirí Arriba, Panamá); Hacienda Pozo Azul (Sarapiquí, Costa Rica)

Rural & community-based tourism




Cooperativa de Turismo Valcheta Alen (Río Negro, Argentina); Red Cultura Rural Patagónica (Bariloche, Argentina); Sacha Waysa (Ecuador), Local tourism network of San Rafael (Colombia); Cooperatives in the Península of Yucatán (México): Ek Balam, Yaxunah, Nuevo Durango, El Hormiguero, Conhuás
Many initiatives we have met share the same challenges:
Online presence

 and communication about their work

Access to new technologies

Lack of funds

Continuous education and improvement

Lack of delegation of duties and empowerment

Lack of coordination between different stakeholders

Economic feasibility

Price fixing
To these challenges we must add the vulnerability to climate change which affects all tourism businesses and destinations and the need to adapt to these changes in order to survive.
Our Latin America project is ongoing and we are continuously looking for new ideas and solutions applied for a more responsible travel industry. We are eager to learn about novel techniques used and to help more organizations and destinations in our areas of expertise so that tourism development could be in harmony with the environment and local communities.