Tourism and conservation: Interview with Lorena Duque Gomez, Zafra natural reserve
December 7, 2018
We are still traveling through Latin America with the Echoes of the Journey project and in Colombia our first collaboration was with Natural reserve Zafra, a place where it is possible to live in complete harmony with nature.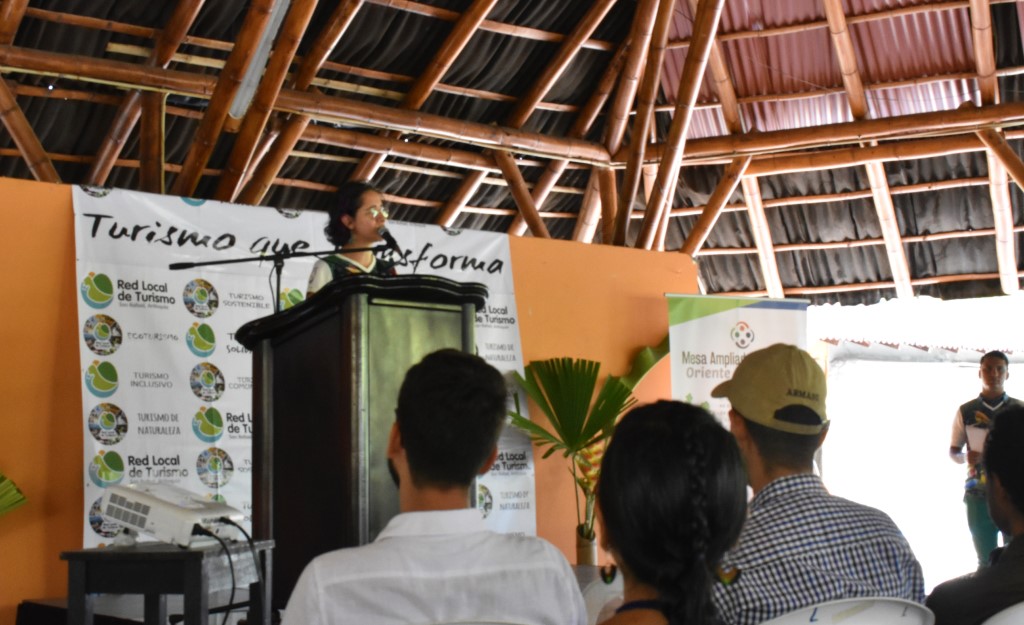 The Reserve is located in San Rafael, two and a half hours from Medellín, in the department of Antioquia and is part of RESNATUR – Colombian Network of Natural Reserves of Civil Society. In 2017 they won the "Tourism and Landscape" award from the Latin American Landscape Initiative – LALI, in the rural accommodation category.
Its owners, Lorena Duque Gomez and Edison Arboleda welcomed us with open arms and shared their sustainable life project with us. In this interview, Lorena tells us about "Zafra" and how they combine conservation, tourism and sustainable production.
Echoes of the Journey: How did the Zafra Natural Reserve project come to life?
Lorena: The project was born from the idea of establishing ourselves in this region, buying a land to live on and, at the same time, dedicating ourselves to sustainable production, allowing nature to continue growing. I studied Animal science, lived in Medellín and worked in participatory planning and environmental management with farmers, when I asked myself if it was possible to live a sustainable life in the countryside, that is, to put into practice what I was saying. On the other hand, Edison is a farmer but very interested in sustainability as well and how to convey these issues to other farmers, so that it would change people's way of thinking. This is how the idea of opening up to the public and showing other ways of living and producing came about, at the same time that we were learning.
EJ: What are your current goals with the Reserve?
L: Conservation and sustainable production are both very important, allowing nature itself to take its course. We currently produce organic coffee and practice beekeeping and fish farming. The main objective is to remain a source of inspiration. Zafra, in one African language means a permanent trip and that is exactly what we want. Being a place of passage, where people can come and collect ideas, experiences and put them into practice. We pursue this objective for our visitors, as well as for the farmers who live nearby, and together we form a good community. That does not only depend on us clearly, but we work on it, promoting honest relationships with others.
EJ: What do you offer to visitors?
L: We offer accommodation immersed in nature, where one can relate directly to it, without having to go and look for it elsewhere. In addition, we give them the opportunity to interact with a family that has chosen a lifestyle that respects nature, giving them ideas so that everyone from their position and with small actions can contribute to conservation.
EJ: Tell us more about the good practices you apply
L: For us, one of the most significant are the dry toilets, as an example of our care for the water, that we have learned to enjoy and that we propose to the people to enjoy it. At first, many are uncomfortable, but we do all the awareness so they realize that with such a simple practice they are contributing enormously to take care of this valuable resource. The composting that is generated from the dry toilets is then used for the reforestation program. In addition, we seek to minimize the generation of waste and participate in a recycling program with schools in town, through which children gain points that can be exchanged later in the municipality for books, for example. Another very important environmental and social practice is the community relationship established here, being the meeting place for so many people in the community who come to carry out training and recreation activities in the Reserve.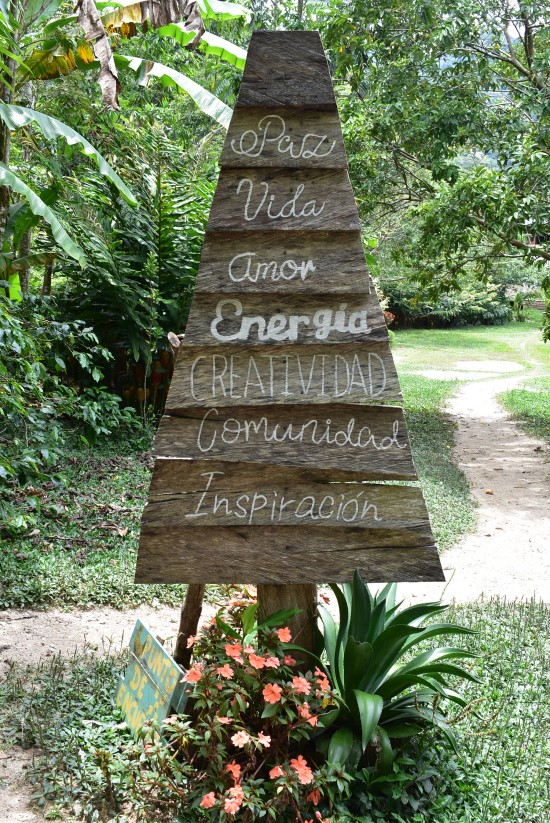 EJ: How was formed the Local Tourism Network of San Rafael that you preside and what are the most significant achievements according to you?
L: The Network started working in 2010, at which time ISAGEN, the company that manages the hydroelectric dams in the area, sought to identify productive alternatives to forest extraction. They identified ecotourism and beekeeping as possible activities. In 2012, the Network worked on the creation of the Local Tourism Plan, which adopted a sustainable approach to the development of the destination and in 2014 the Network was formalized.
In terms of achievements, one of the most significant is the training and qualification of tour operators in San Rafael. Being able to talk today about what destination is, what are the standards of sustainable tourism and quality, is the result of a training process. Another achievement is staying active in all this time; we have been working for eight years, with three different public administrations which, at first, were reluctant to collaborate but little by little and as a result of social and regional recognition they have been getting closer.
On the other hand, we have achieved that companies in the sector see compliance with sustainable tourism standards as something convenient for them and that, as part of the implementation of the rules, companies are formalized and registered in the National tourism record. Finally, I highlight the consolidation of the group, thanks to which we were able to take the next step towards the joint commercialization of the network and creation of our own travel agency.
EJ: The 6th Seminar "Tourism that transforms" was organized this September by the Local tourism network of San Rafael. What is your assessment of the event and what are the main conclusions?
L: The balance is very positive. For the beginning, participation was wide and diverse, ranging from institutions and businessmen to the academy. This gave recognition to San Rafael, the Local Network and the seminar in particular, as a quality event. The academic level this year was very high and it was interesting to discuss current topics, such as tourism, conservation and post-conflict, hand in hand not only with experts, but also with entrepreneurs who shared their practical experience. The forum was the space to discuss these experiences and reach very interesting conclusions, among which I point out the community issue, that is, the importance of working in networks and strengthening them so that tourism process in this period in Colombia can occur and generate positive impacts.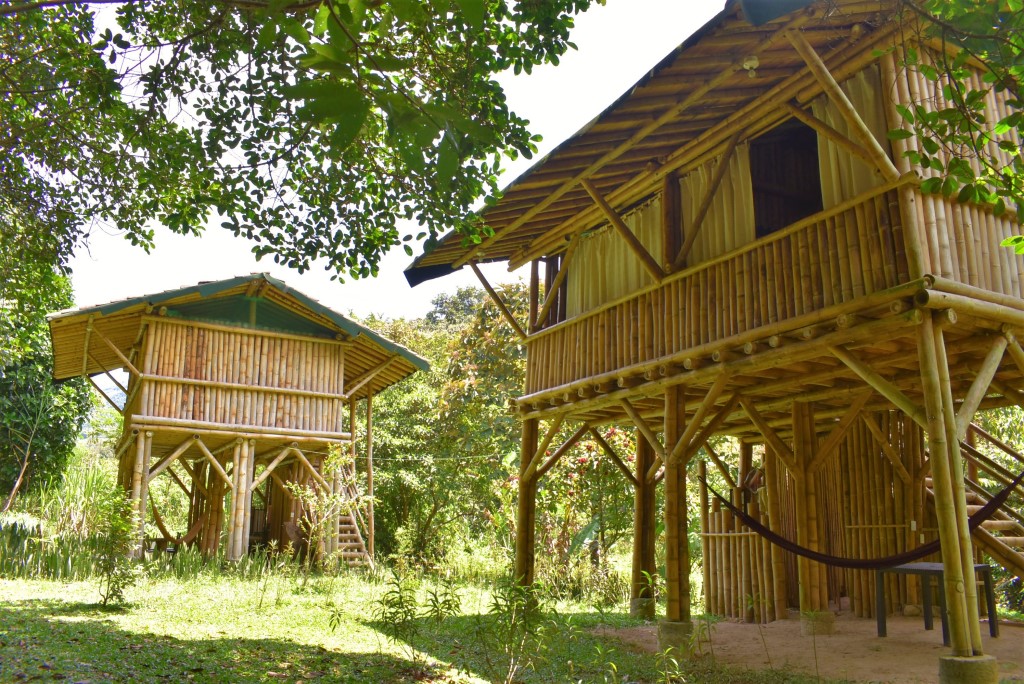 EJ: We know that in 2017 Zafra natural reserve won the Tourism and Landscape Award, promoted by Fondo Verde and LALI – Latin American Landscape Initiative (in the Rural Accommodation category). What does it mean for you to receive this recognition?
L: It was a very big surprise, competing at the Latin American level with 29 other initiatives from a total of 12 countries. The prize consisted of an online training entitled "Sustainable tourism and culture in rural landscapes" offered by the organizers, and it was very useful for us. It was an acknowledgment that we are doing things well and a very big incentive to keep working in that direction. It also gave us greater visibility and the ability to exhibit this award helps us gain credibility.