WTTC Global Summit Buenos Aires – Day 1
April 23, 2018
During the first day of one of the most important events this year, in the sportlight were some of the key issues of modern travelling.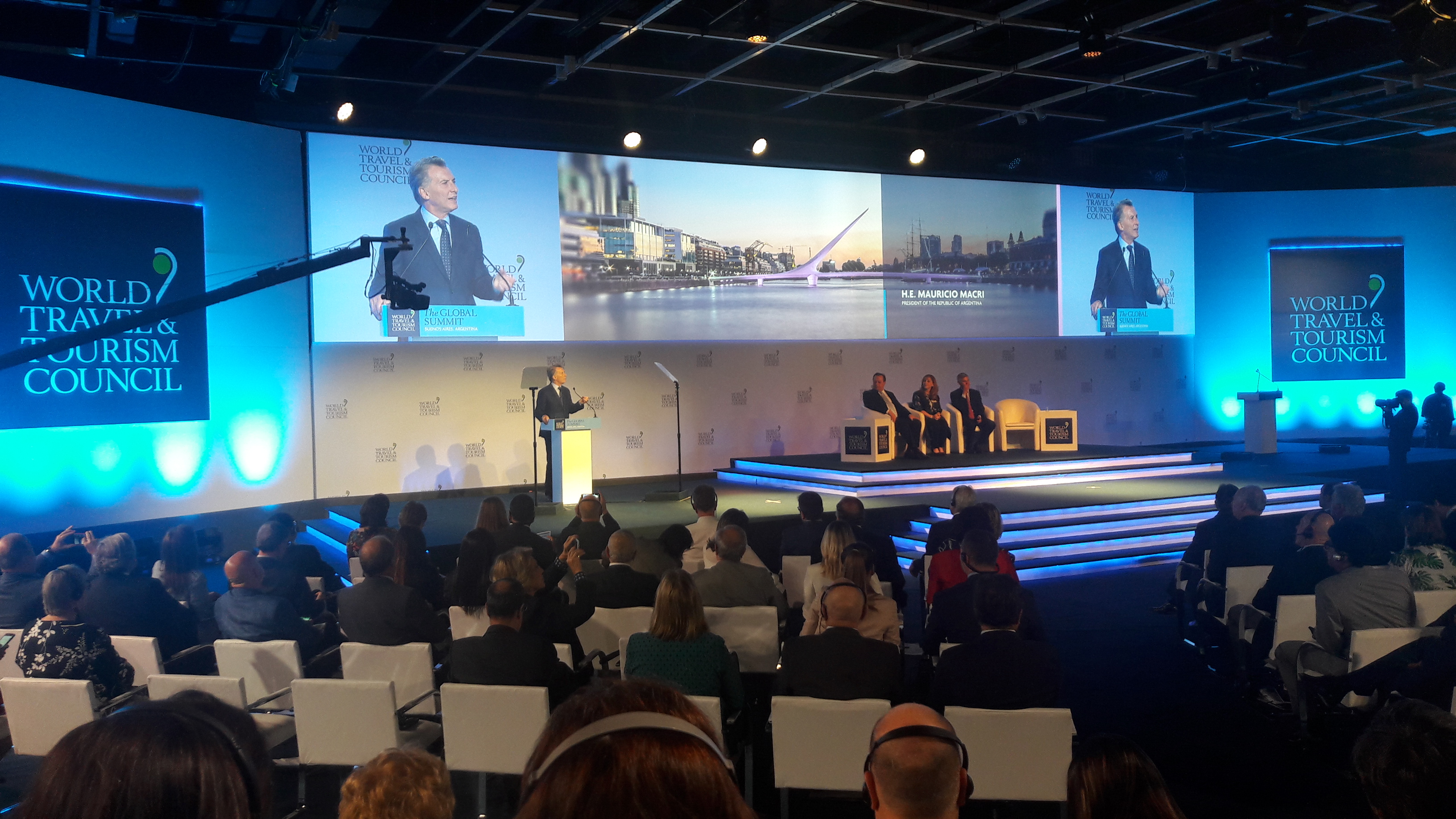 After short stop in Montevideo at the start of our journey, we arrived in Buenos Aires on Tuesday to participate in the Global Summit of World Travel and Tourism Council. It is probably the most important travel event worldwide in this year and for the first time the global summit was organized in South America.
Event gathered around 700 participants from different areas of travel industry and most of the companies were represented by their CEOs, managers or directors, proving once again the value of WTTC as an international body. As we reported in the previous article, focus was put on current issues in the industry and what future brings in a constantly changing environment. Therefore, particular attention was given to the technology in use and its further application in the travel business.
In his opening words Cristopher J. Nassetta (CEO, Hilton and new Chairman of WTTC) pointed out that we are now living in "golden age of travel" and that these trends are not going to stop. In fact, it is expected to rise even more in the upcoming years.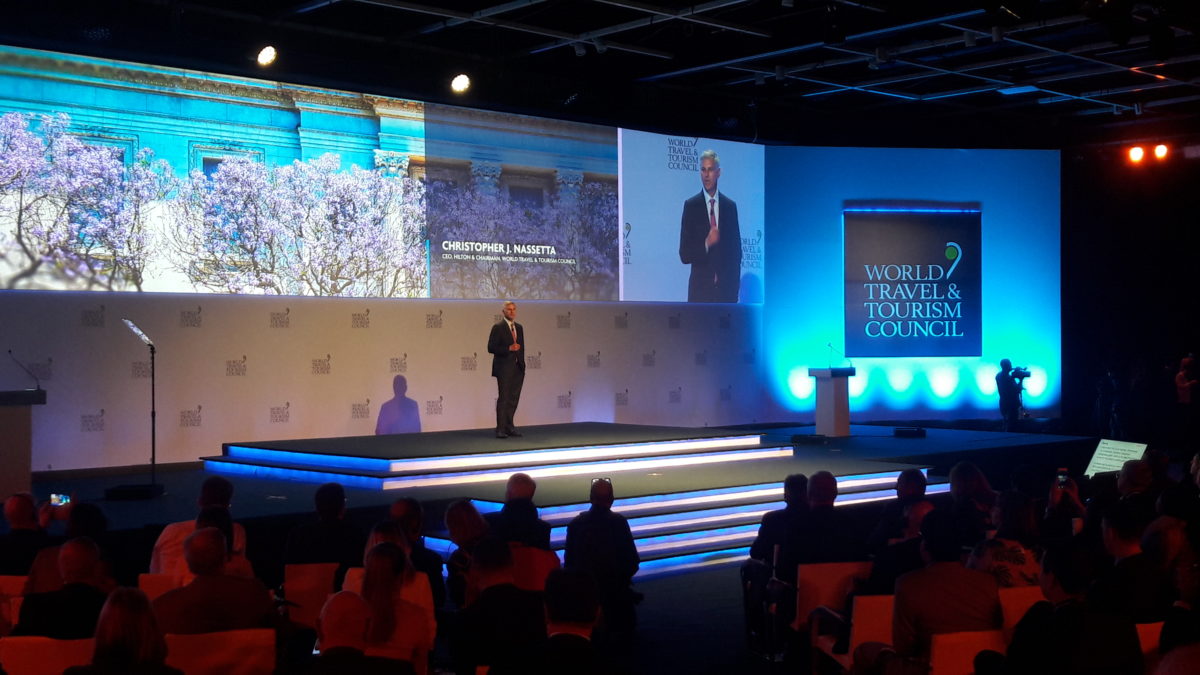 Growth of tourism was the main point in the messages by the President of the Republic of Argentina Mauricio Macri and Jose Gustavo Santos (Minister of Tourism of the Republic of Argentina). Minister presented the country's dedication to the strong development of tourism activity and efforts to make travelling easier for the overseas passengers. Country will double the amount of the land given to the national parks so that nature and adventure tourism will have more chances for growth. At the same time, sky deregulation is finally happening in the south of the continent so there are three new companies who received permissions for the national and international airline traffic and Norwegian Air is starting their domestic routes during this year.
Together with UNWTO, Argentina is creating 1st Tourism innovation centre which is going to be opened in Buenos Aires later this year. At the same time, Zurab Pololikashvili (Secreaty General, UNWTO) pointed out that priorities in the upcoming years will be innovation and digital transformation, investments, education and safety. Following his words, Gloria Guevara Manzo (President and CEO, WTTC) emphasised that 1 in every 5 new jobs is created in tourism and that travel industry grew more than global GDP in 2017 (4,6% and 3% respectively). However, tourism growth brings some negative impacts as well, so she warns that the question is not if the crisis or problem will happen, but where and when and that we need to be prepared for that and act efficiently and timely.
In many countries tourism is one of the engines for employment and according to Derek Hanekom (Minister of Tourism of South Africa), to create jobs in tourism, undervisited countries need to work on numbers and increase flows of tourists. At the same time, he mentioned four key components for the successful tourism growth in a country or a destination:
– general product and products inside a destination
– experience (not only as a part of the activities but as well in the hotel, part of the offer, etc)
– ease of access (visa regulation)
– market for the product created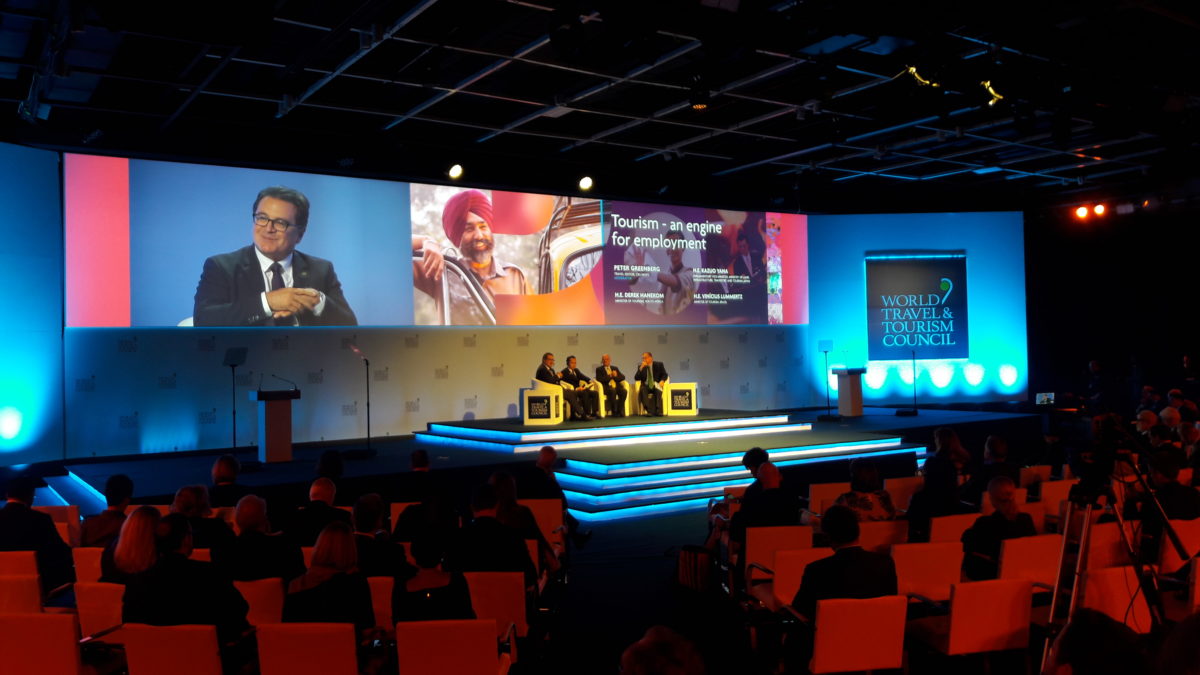 One of the key aspects of the first day was the idea of seamless travelling. In an interesting conversation between Fang Liu (Secretary General, ICAO), Paul Steele (Senior Vice President and Corporate Secretary, IATA) and John Moavenzadeh (Head of Mobility Industries, World Economic Forum) current mechanisms and future possibilities for passengers were analysed. Conclusion is that technology and processes of today will not be able to handle numbers of travellers in 2030 and that industry needs to follow technological updates to respond to the rise of the demand for travelling. Within the next four years people in the USA should be able to travel using facial recognition without needing to show passport or wait for the boarding pass. Currently, this is being tested in some airports and hopefully soon there will be an actual use of this technology which could drastically decrease waiting in line and customs procedures. To support this, Paul Steele added that, according to IATA's research, 70% of travellers are willing to share their data with authorities if that would lead to seamless travel and less time spent in the airport.
The first day brought subjects related to the more general and mainstream ambience of travel. Debates were around current trends and future evolution of processes inside tourism industry. On the other hand, the second day was dedicated to the sustainable development and responsible side of tourism which should definitely have more significant role on the whole and not remain only one small portion of modern travel.