Archaeological treasure of Calakmul
March 18, 2019
The last community in our Yucatan Peninsula itinerary with Totonal was Conhuas, a village in the middle of the route between Chetumal and Campeche.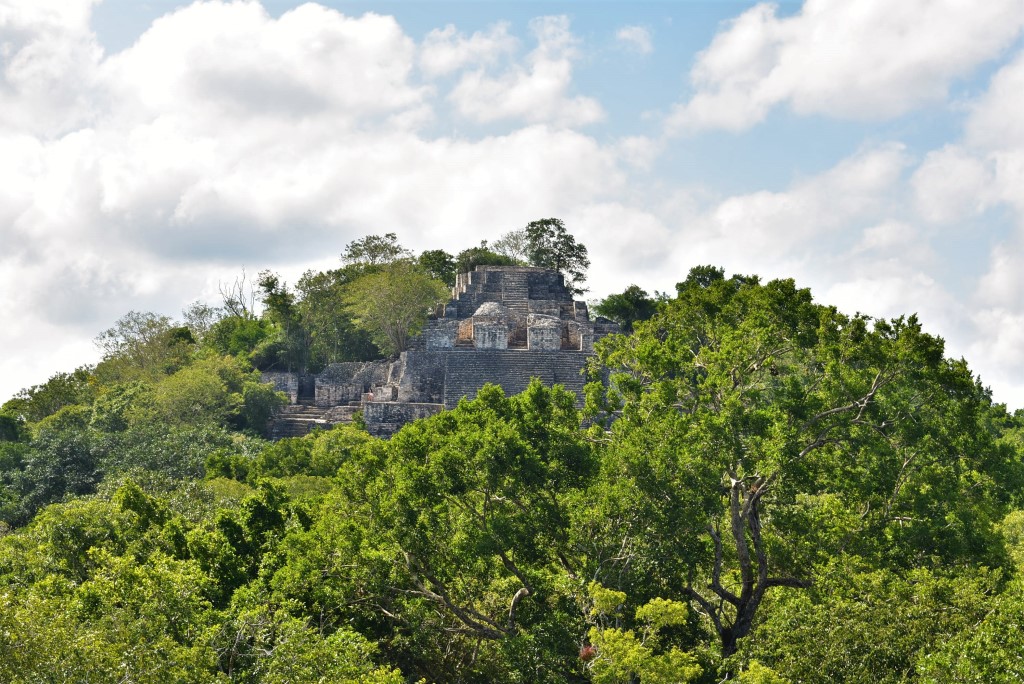 In the deep south of Mexico's territory, close to the border with Guatemala we had opportunity to collaborate with several private initiatives in the community of Conhuas. Located at the doorstep of the second biggest natural reserve in Mexico and breathtaking archaeological site – Calakmul, they provide unique chance to visit this remote area and enjoy Mexico's biggest forest. At the same time, this is the second largest tropical forest in the whole Latin America, being surpassed only by the great Amazon jungle. Initiatives providing tourism experience are various and cover a range of activities needed for one pleasant stay – hospitality, transport, artisanal workshops and authentic cuisine.
Archaeological zone of Calakmul covers areas bigger than many famous sites around Mexico, with pyramids taller than those in Chichen Itza. Being within the protected natural area, any possible damage and human influence are prevented, helping to preserve its shape and environment. Moreover, being so remote and far from any conventional tourist itinerary, Calakmul does not receive as high number of tourists as it could, making it still under investigated and available for detailed and relaxed exploration by visitors. It is located three hours from Chetumal on the Caribbean coast and less than four hours from city of Campeche on coast of the Gulf of Mexico.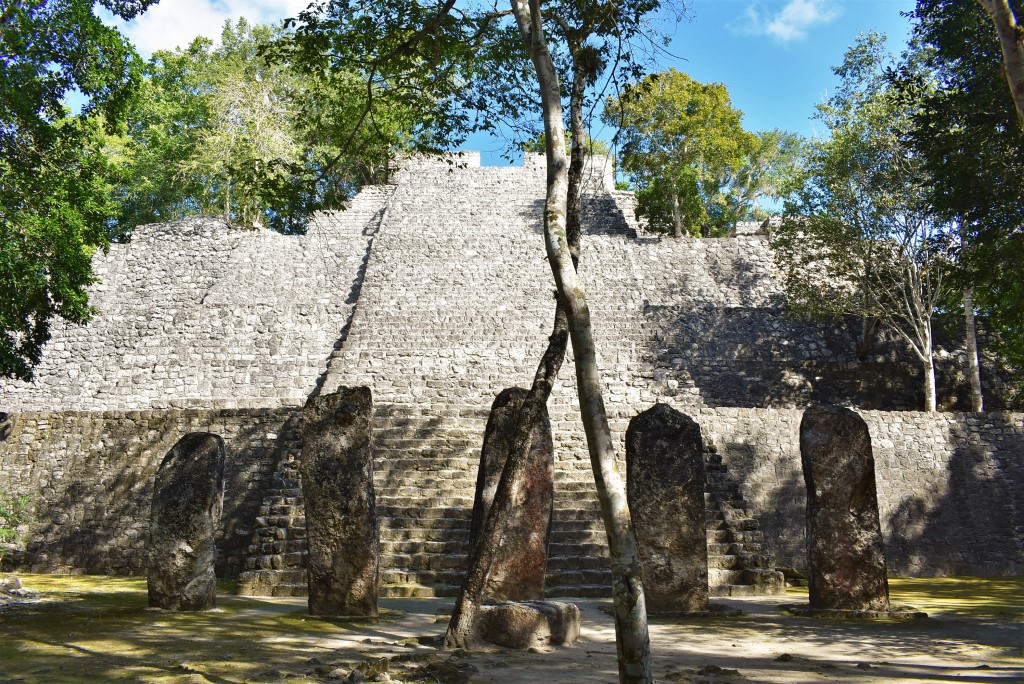 The Great Calakmul
Attractiveness of Calakmul lays in fact that it was one of the most significant cities in Mayan civilization. It was home to more than 50 000 people, city's area covered more than 70 square kilometers with more than 6 000 buildings within it. History of the city dates as back as 300 years BC with its peak in the Classical period, from 250 AD. According to research, city was the capital of the Kingdom of the Serpent or Kingdom of Kaan, and the main rival of another important Mayan city – Tikal. It was discovered in 1931 but it wasn't until 1982 that detailed excavations and analysis have started. Due to its importance and size, UNESCO declared Calakmul as World Cultural Heritage site in 2002.  
As it is case with El Hormiguero, population of Conhuas is formed by people from different parts of Mexico (Tabasco, Veracruz, Chiapas) which can be seen in the overall culture and tourism offer. Cabins "Calakmul" offer stay in rustic palm-leaf covered lodging while restaurant "Balam" serves a variety of recipes from different Mexican states. Visit to the archaeological site is possible with transport company "Ciudad Maya". This cooperative provides services for a visit to Calakmul but does not stop on that – with them it is possible to visit other archaeological sites in the area, as well – Balamku, Chicana, Becan, Xpujil and El Hormiguero. Moreover, they provide guiding services too, so it is possible to have full adventurous experience and visit various historical places.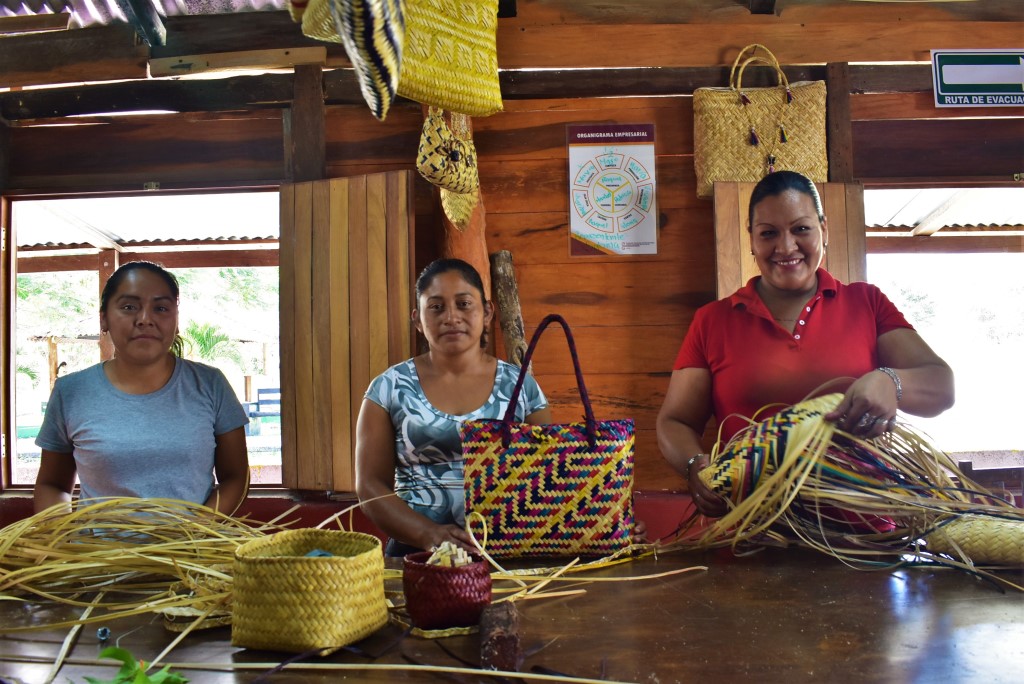 Another privilege of being here is chance to witness the so-called "Bat volcano", located only 15 minutes from the community. A cave which may look as any other at first hand, is home to one of the most spectacular sights in the world. Every day at the same time more than three million bats leave this cavern in a spectacular spiral rising from the entrance into the sky. It is estimated that these bats eat on average 2 tons of insects per night and with that maintain balance in tropical ecosystem of Calakmul. This scene is difficult to describe with words or capture with the camera, so it is better to visit it by yourselves and witness it directly, always accompanied by a local guide.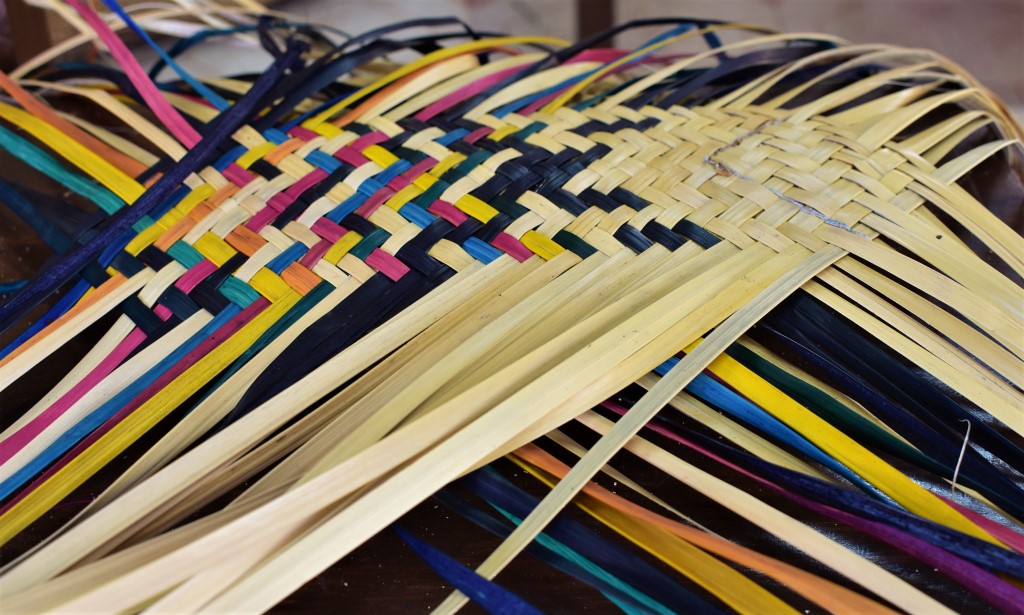 Foundation "Haciendas del Mundo Maya" which supports some of the initiatives we have previously visited, is active in Conhuas as well. Thanks to their activities, a workshop  of cane knitting was established with local women in charge. "Taller Jade" is the only workshop of this kind in the region of Calakmul and tries to preserve ancestral technique of artisanal production in the southern Mexico. In a range of products they make, bags, rugs and table covers are the most common ones.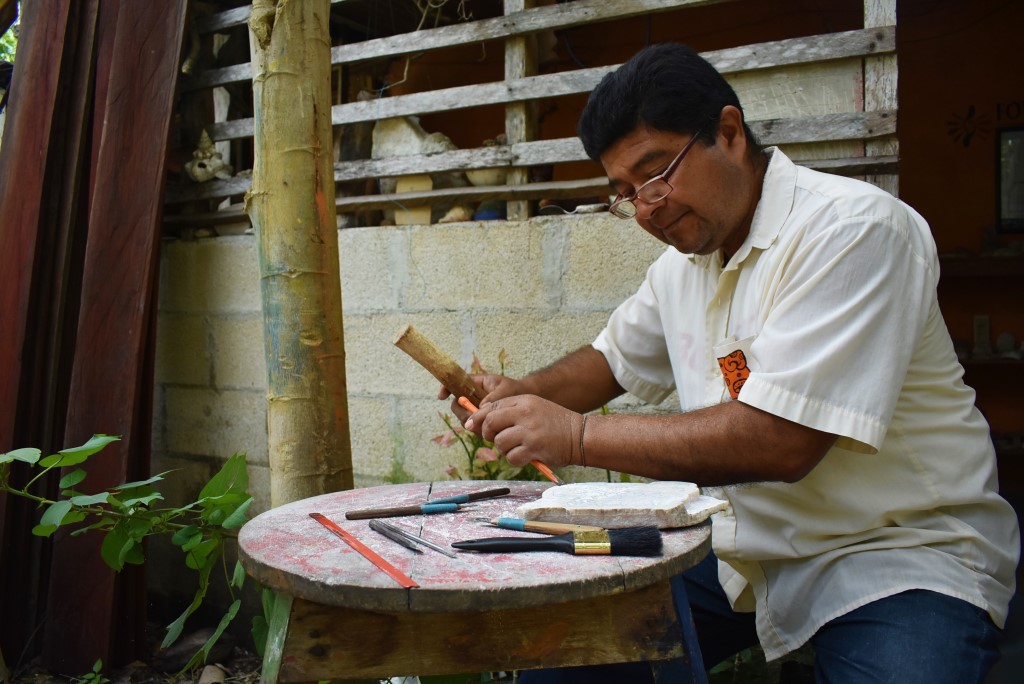 Another workshop present in the community is the art of stone carving at "La  Casa del Jaguar" (The Jaguar House), by Rogelio and his lovely family. Their artistic expression goes through typical Mayan motifs and designs but manipulates as well some classical spiritual symbols. Rogelio mainly uses obsidian, jade, quartz and petrified fossils for his work, but stucco and wood carving are used as well.
In both workshops visitors learn basic techniques and have chance to try it while producing one of different artisanal products.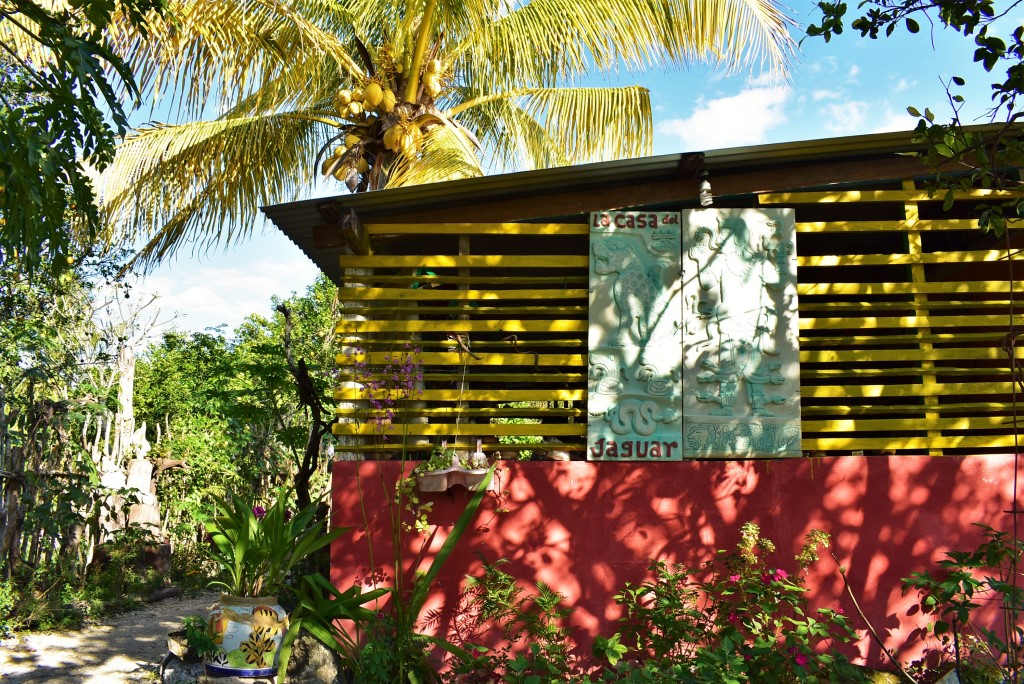 Main challenge in Conhuas remains to achieve higher levels of collaboration between members of the community. Although there is variety of experiences offered in town, they are still not gathered under one organization or body. Hopefully, strategic and responsible development of tourism activity will bring positive results and enhance already existing interesting offer. Work of Foundation "Haciendas del Mundo Maya" helps immensely in their efforts and guides them on this path. With openness and readiness to collaborate, Conhuas can achieve great results and position themselves as an important destination in the far south of Mexican tropical forest.