Entrepreneurship in the Mayan lands – Cooperative U Najil Ek Balam
February 12, 2019
In a series of articles about rural communities of the Yucatan peninsula we collaborated with, the first one to be presented is Cooperative U Najil Ek Balam.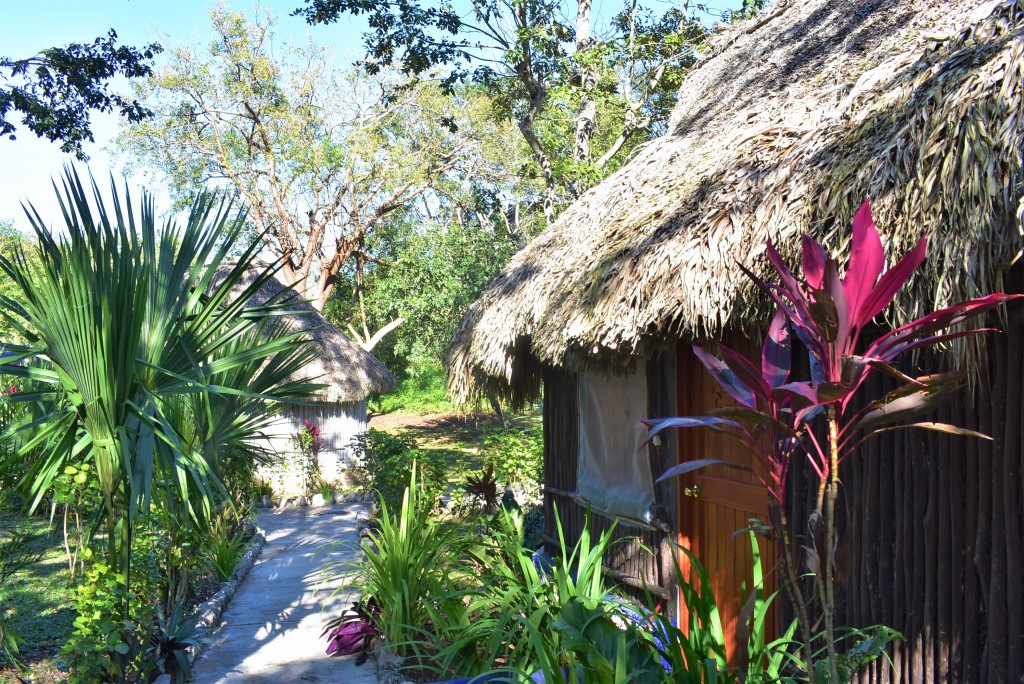 In collaboration with tour operator Totonal Viajes from Playa del Carmen we have visited five rural communities which are successfully developing tourism activity around Yucatan peninsula in Mexico. Totonal is one of rare tour operators in this part of the country which support community based tourism initiatives and promote them through the concepts of responsible traveling. With all of them we have collaborated in various areas, mainly product development and promotion, and will share their stories on our website. The first one was Ek Balam, Mayan community in the state of Yucatan.
U Najil Ek Balam ("The house of the black jaguar" in the Mayan language) is a cooperative established in 2000 by 13 members. It was the first initiative of this type to be created in the small village of Ek Balam, located just 10 minutes from the archaeological site of the same name. They have built their first cabins during 2001 and 2002 and started to receive visitors from 2008.
Since the very beginning, idea was to provide lodging services in authentic Mayan houses – palapas, located within the community. Hospitality was accompanied by food service which was not provided only within lodging facilities but as well in the houses of the families from community.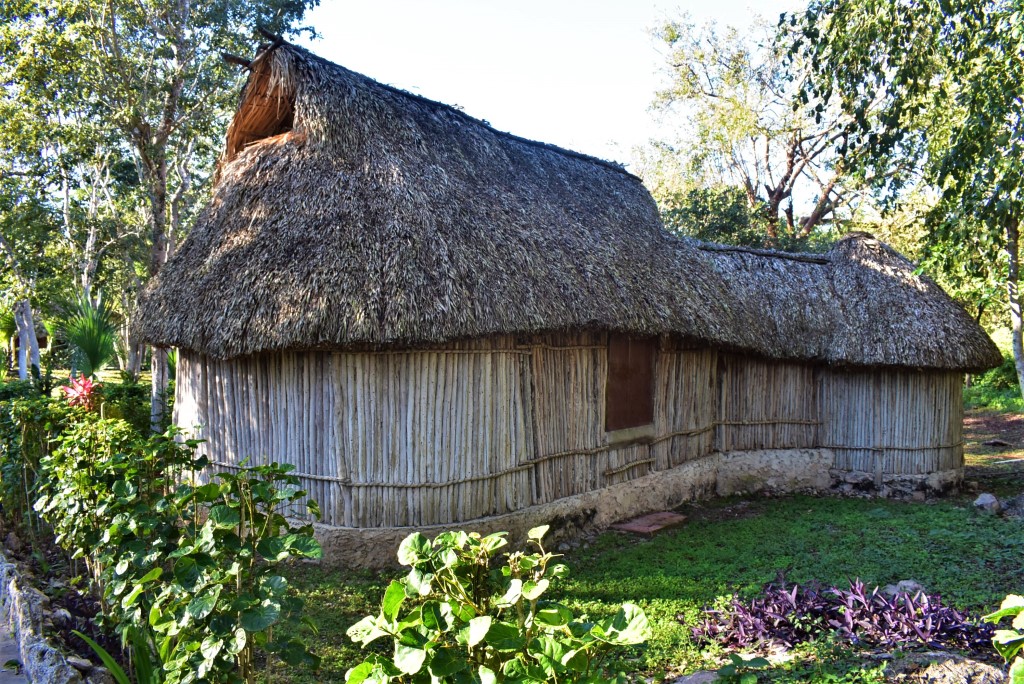 The need for a project like this was born from the challenge community was facing in the late '90s. Young people started to leave the village in order to pursue careers in developed coastal destinations, this way abandoning their lands and houses. Situation which did not hit only Ek Balam but is, unfortunately, the reality of many other communities around Yucatan. In order to create more possibilities and provide an opportunity for additional economic activity, a cooperative was created. With this, a possible solution was found for the increasing problem and Ek Balam started to develop their touristic offer.
All cabins were built in typical style of Yucatan using local materials and woods from the surrounding area. By staying in them visitors can have experience of a stay in a typical Mayan house which is inseparable part of this region for centuries. To fulfill the experience, restaurant offer is completely based on traditional Mayan cuisine and its recipes. Majority of plates are based on corn and have one of its products as a base. Many families around this small community openly welcome guests for a meal in their houses and thus enrich even more stay here.
Another important element which adds significantly to the experience provided in Ek Balam are activities available for visitors. All of them involve one or more aspects of Mayan life and give various possibilities to visitors to get to know better Mayan culture. During "Community tour" travelers can participate in several activities of artisanal work and cooking. Hammocks weaving and knitting are some of the most typical activities within community and during the stay visitors can get involved in both of them and directly participate in the creation of a new hammock, blouse or napkin. On the other hand, workshop of tortilla making goes through the whole process until a tortilla is cooked and visitors in the end can try and enjoy products of their own work.
"Corn tour" or "Tour de la Milpa" goes into detail of corn cultivation, major ingredient in the Mayan kitchen. It explains all periods of cultivating from planting until harvesting and preservation of the corn so that visitors can understand better all work needed to successfully cultivate this precious plant.
Workshops are not presented always with the same family, they are rather split between many of them who practice the same activity so that as many households as possible can benefit from tourism and can have additional source of income.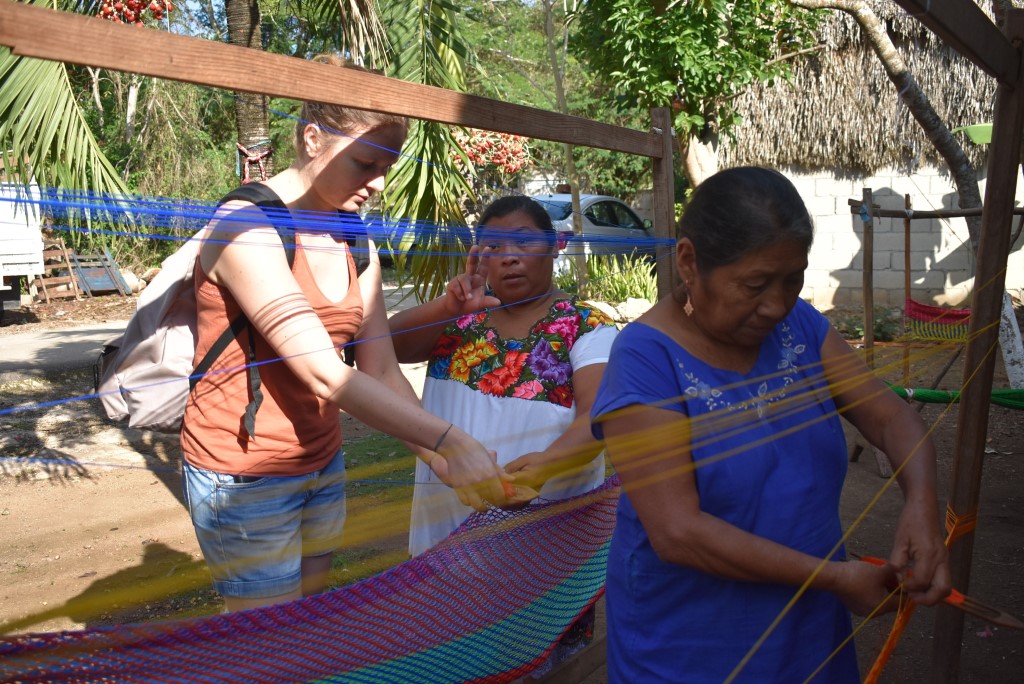 All experiences provided are product of the initiative from people of the community. It is not organized specifically for the purpose of tourism but presents a real insight into the life of Mayas nowadays. With tourism as an important additional source of income, people of Ek Balam have a chance to become less dependable on typical agricultural activities and support their existence or invest in their cultivation through hospitality and excursions offer. To achieve this they are supported by various initiatives, one being "Paraisos indigenas", a government program helping development of tourism within indigenous communities.
In the case of U Najil Ek Balam, tourism was used as a tool to fight a rising problem within a village. It gives positive results so far and seems that can have a bright future in the following years. Young people are being involved more in everyday run of the Cooperative and slowly overtake roles from the original members. Tourism is still an alternative and secondary activity in Ek Balam and life within a village has not been altered due to the coming of the visitors. In fact, numbers are very well managed and Cooperative behind the project manages to control it with success. Lastly, different traditions are being preserved thanks to these efforts which is another positive influence of Cooperative's work.