Jasi Pora – Guarani community based tourism in Puerto Iguazu
June 1, 2018
While visiting province of Misiones in Argentina, we had a chance to visit Jasi Pora, one of Guarani communities who are successfully developing community based tourism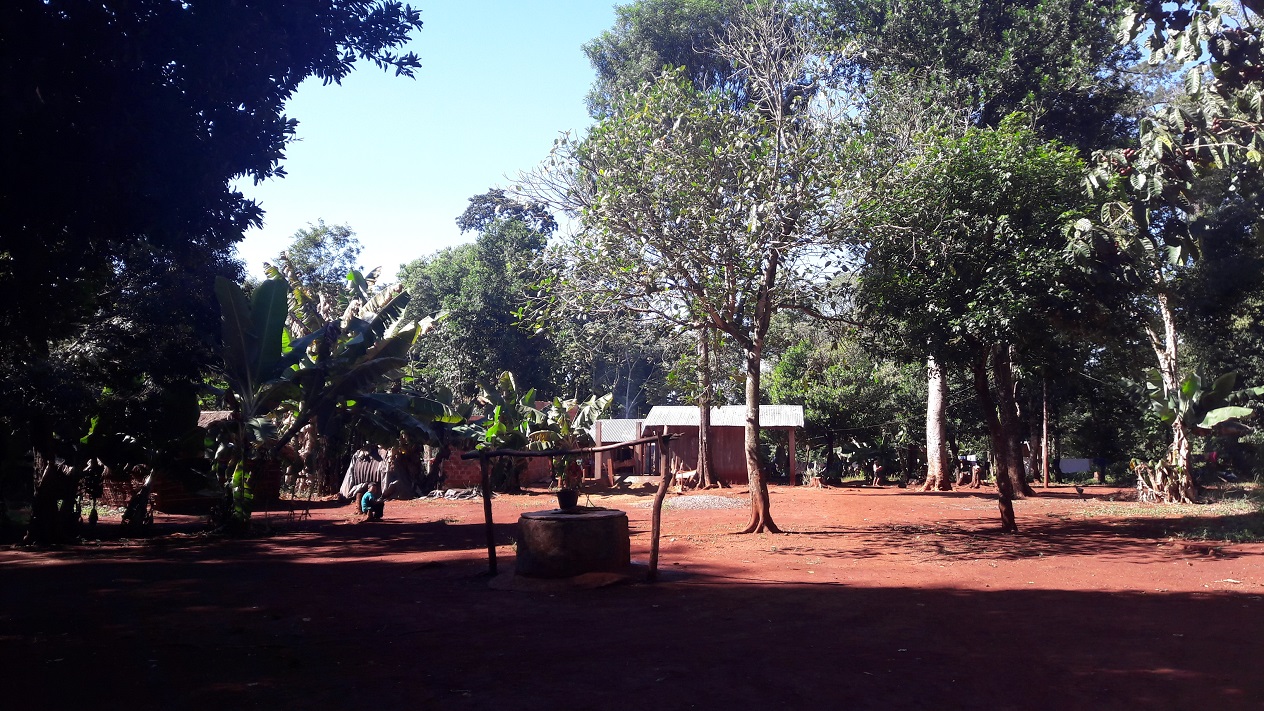 Puerto Iguazu is known destination in the north of Argentina, right on the border with Brazil and Paraguay. Even though the scenery of the whole Misiones province is outstanding, there are two reasons why people visit this town – gorgeous Iguazu Falls and monument Hito Tres Fronteras (Three borders – place where three aforementioned countries meet). In another article you can read about current tourism development in this part of the country, while the following text presents you other interesting story.
If your travelling spirit is adventurous enough and you do not stuck with main attractions, you have chance to visit one unique and beautiful place and expand your experience. This location is the opposite of the luxurious resorts, enriches your mind and spirit and transfers you to some parallel reality – it is protected area with Guarani communities and is located just 20 minutes from the city. Guarani belong to pre-Hispanic cultures which inhabited areas of Paraguay, north Argentina and south Brazil long before the Spanish conquista. Nowadays, they are based predominantly in Paraguay with communities in other two countries.
Thanks to the kind cooperation of Ivan Piedrabuena from the Ministry of Tourism of Misiones, we met Santiago, one of Guarani people involved in community based tourism. Santiago comes from Jasi Porá, one of four communities based in this area of Misiones (other three are Ita Poty Miri, Yriapu and Tupamba'e). Jasi Porá is consisted of 55 families and in total there are around 120 families and 600 people. Tourism Ministry of Misiones pays attention to the development of community based tourism and they have established several initiatives in order to support it and include more Guarani people in future tourism development. Through one of these actions space for the promotion of Guarani culture was created in tourism office so they could offer different services to travelers.
Everything started nine years ago with MATE project which included different Guarani communities. This project ended after several years and another initiative was launched earlier this May with idea to support and develop more community based tourism with them.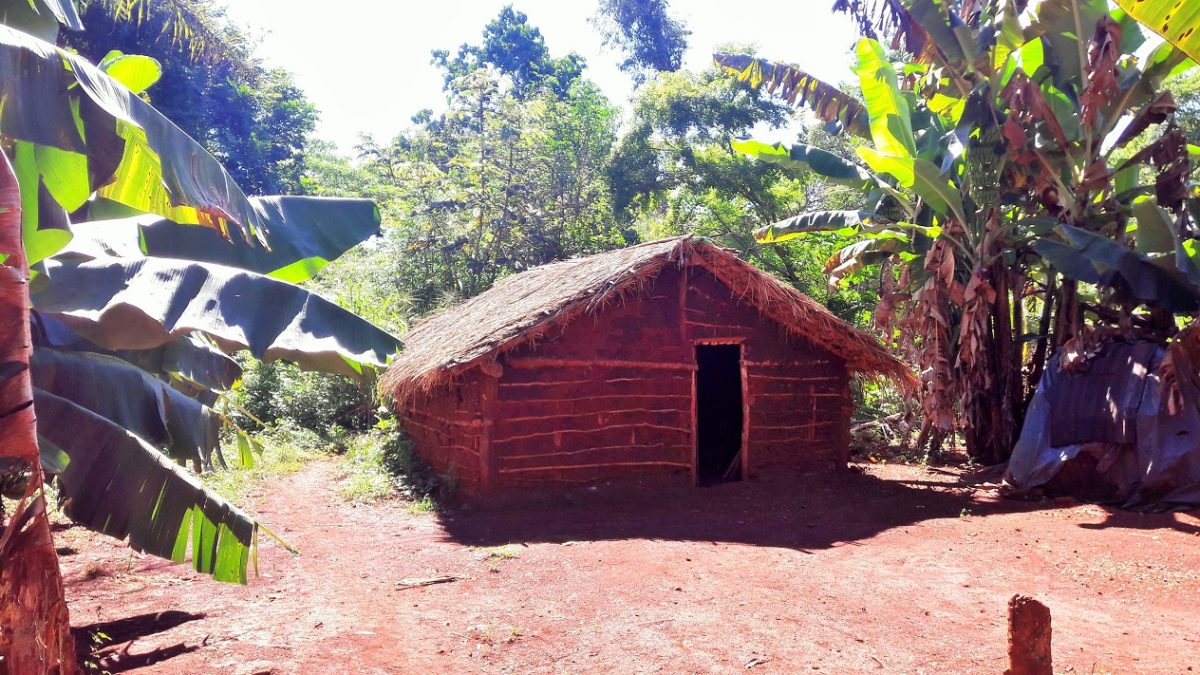 "We were contacted by tourism office and when we realized that tourism can be beneficial activity for us, we decided to collaborate and create together. Today we offer different types of tours which introduce travelers to our culture, customs and history." – starts explaining us Santiago and continues: "People in our communities are doing different things and not all of us are involved in tourism. That is why we decided to develop this activity only under circumstances which are good for us and that can be beneficial for our well-being. Besides this, we created code of conduct for visitors so that they could understand better what we do here. We do not want to harm our community with this and create some negative effects. Park where we are situated was once completely dedicated to us, but now only one part of 600 ha is ours, since that many parts were given for the construction of eco-lodges and hotels." – explains Santiago.
Families around Puerto Iguazu collaborate with other Guarani communities in other parts of Misiones. Today there are 170 in total and they collaborate in different areas. One of these is tourism with idea to spread activity in the whole province.
People from Jasi Porá try to use tourism in a most beneficial way possible. 10% of all income coming from tourism is given to community, other 10% is used for maintenance and cleaning and the rest is divided among the ones who are most engaged with the tourism activity. "With this we want everyone to feel the benefits. One part of money we earn is always used to maintain our community and help with necessities we have. We want that every family feels positive effects, even if they are not involved in tourism. This is why we are careful with this and we don't want to exagerate with numbers of people who come to us. Those who come we consider to be travelers and not tourists who just want to see another new place and then move on. 
We are trying to learn more Portuguese and English so we can communicate better with visitors. Cooperation with lodges around us is important, too. Our children choir sings often in one lodge close to us and in return they provide food for our school. Finally, people who stay in these lodges come to visit us and spend day in our community." – Santiago concludes.
Life in Jasi Porá
About the life in community we talked with Roberto, one of the leaders or, in Spanish, "cacique" of Jasi Porá. Though this word means something completely different in its origin, it is still used today to name important person inside one village. "Most important thing for us has always been our connection with nature and environment. Without that we do not have anything. Our spiritual life depends on it, too. Our children today learn about that and know its importance. Tourism is good because it can help us to support our existence and future of our people. Still, we always do it in way which is not harmful for us."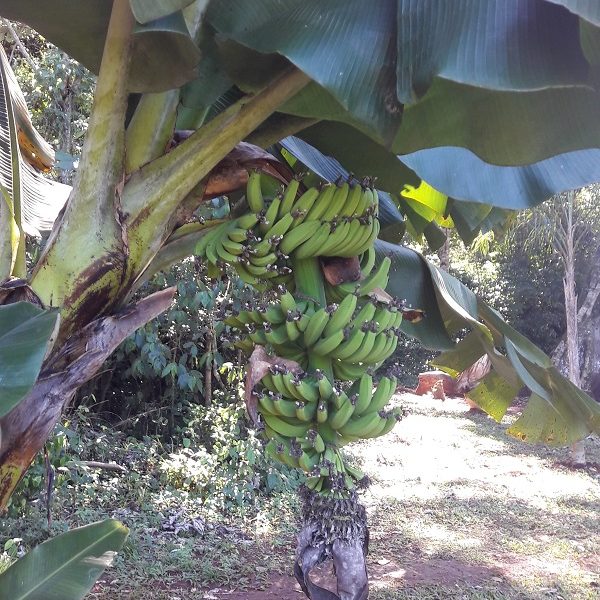 We are curious to know if young people are willing to participate in these activities and take responsibility. "They are interested, indeed, but as always, not all of them want to stay here. Some young people go to big cities and continue their life there, they study or work. It is normal. We have stable number of people but I can notice that from time to time people leave Jasi Porá. In our community we have elementary school and in other community there is a secondary. Our children learn both Guarani and Spanish so they can speak two languages. For further education, they need to go to the city." – tells us Roberto.
"We cannot know what future brings. We had much more land in the past and now we are left with significantly less. All communities here have the same problem because we depend from nature. We have strong bond with it. Our ancestors were here before and these areas were given to us. Guarani will remain on these lands but I see it will be difficult. People of the modern world do not understand our position and do not relate with nature in the same way we do." – Roberto explains with a bit nostalgic voice.
Life of Guarani around Puerto Iguazú is not easy. Due to different style of life they sometimes have difficulties in completely engaging into some aspects of modern Argentinean society. Moreover, land left to them is not as vast as it previously was and one might say that it is constantly decreasing. With latest initiatives launched by the tourism ministry, we can hope that communities in the north-east of Argentina will feel benefits from tourism and positive effects for their future existence.