Private nature reserves in Costa Rica: Interview with Alberto Quintana, Hacienda Pozo Azul
September 9, 2019
The Costa Rican network of private nature reserves is private initiative dedicated to nature preservation and land protection. Its members practice various activities but the majority of them are dedicated to tourism business.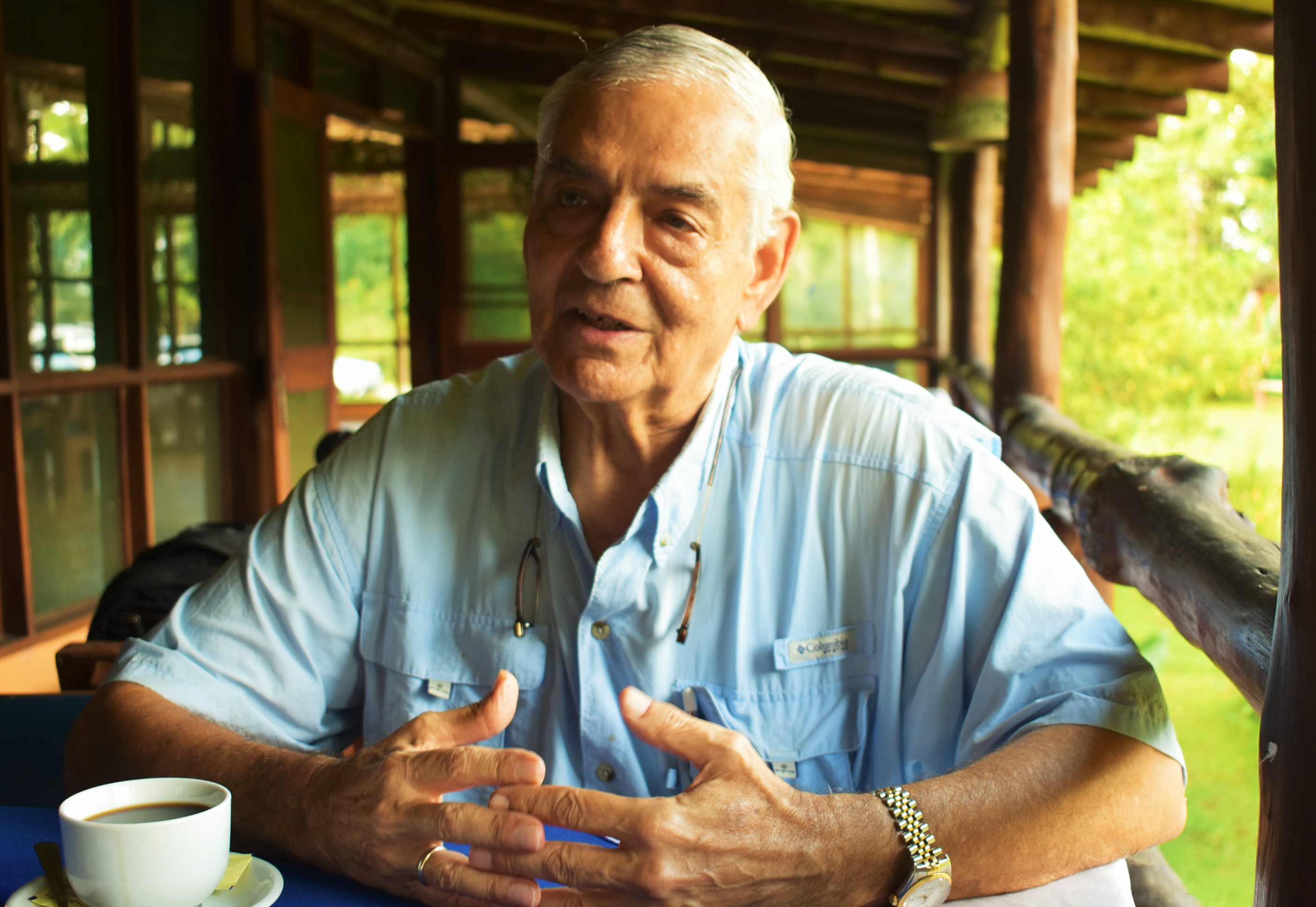 In Sarapiquí, Costa Rica we visited Hacienda Pozo Azul, a nature reserve that combines adventure activities, accommodation and environmental education. Here we had the honor to have Alberto Quintana as our host, its founder and President at that time of the Costa Rican Network of private nature reserves. In this interview, he shares with us insights about the important role of the network in nature conservation.
Echoes of the Journey: How was formed the Costa Rican Network of private nature reserves?
Alberto Quintana: The Costa Rican Network of private nature reserves was formed in 1995. During the 70s and 80s there was great concern in Costa Rica about deforestation that occurred during World War II when the road from border to border was built. Likewise, the Costa Rican society based on the central plateau formed mainly by farmers, found a way to expand and grow, and quickly became large producers.
On the other hand, numerous efforts were made to recover the land – the national park system was established and a national awareness arose regarding this issue. Moreover, the system of payments for environmental services was created as a way of sustaining and encouraging conservation and reducing deforestation. The system consisted of granting funds for people to maintain the forest, where the amount of funds depended on the extension of the land to be protected.
After the beginning of this movement, scientists who were involved with government in the creation of national institutions and organizations, realized that there were many people with their properties outside the national parks. Following this, they decided to create the network of private nature reserves.
EJ: Since when are you involved in the Network?
AQ: I got involved in the network once I had established "Hacienda Pozo Azul" as a fully functioning tourist place. We did not have only tourism activities but agricultural, as well. I was already very conscious about sustainability and had one part of the land as a reserve, with payment for environmental services. So, I joined the network in 1997-98 and since 2006 I was active in the organization. Finally, I was president from 2012 to 2014 and now from 2017 to 2019.
EJ: What is the commitment of "Hacienda Pozo Azul" towards sustainability?
AQ: Our commitment is very strong. We can say that we actually sell sustainability and conservation, because these concepts are within all activities we offer. "Hacienda Pozo Azul" offers adventures in the jungle and activities done completely in the nature. I am convinced that tourism is the way to earn money for nature conservation.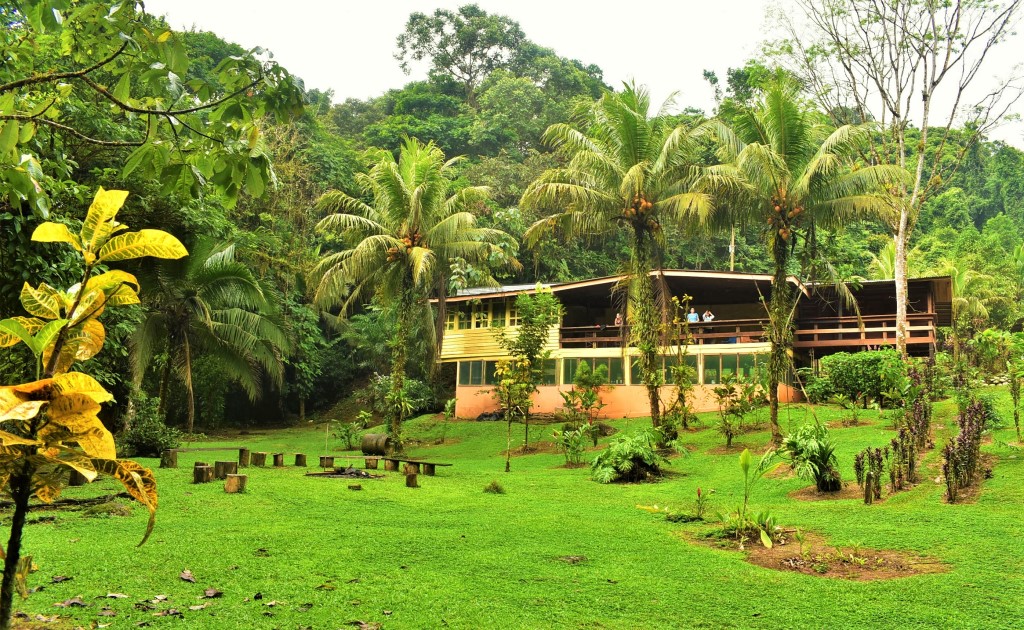 EJ: Does the work of private nature reserves complement or replace the work of national parks?
AQ: They complement it fundamentally. There is a whole program today that consists of establishing biological corridors so that national parks are not closed areas, where the varieties of all animal and plant life are there without exchange, in a way in which these species can be genetically damaged. Private nature reserves try to communicate large areas through biological corridors and those biological corridors by law, for example basins, must be conserved.
EJ: How are biological corridors created?
AQ: It may be a regional initiative and to be honest, these are the best known. For example, there is a region called San Juan La Selva where the San Juan River is located, on the Costa Rican border with Nicaragua. On the side of Nicaragua there is a huge reserve called Indio Maíz. From San Juan, which is already Costa Rican territory, to the jungle on the edge of the Braulio Carrillo National Park, there is an area of ​​great interest for animal and plant life to communicate, and for this reason a corridor was created. This corridor was strongly supported by the Tropical Science Centre – CCT (Centro Cientifico Tropical).
Recently a committee was formed where we as "Hacienda Pozo Azul" are part of the board, which is involved in organization and promotion of this type of initiative. Also, the reserve network is involved and this corridor is of great interest since there are several important reserves within this space. Municipalities, some ministries, CCT and Organization for Tropical Studies also participate.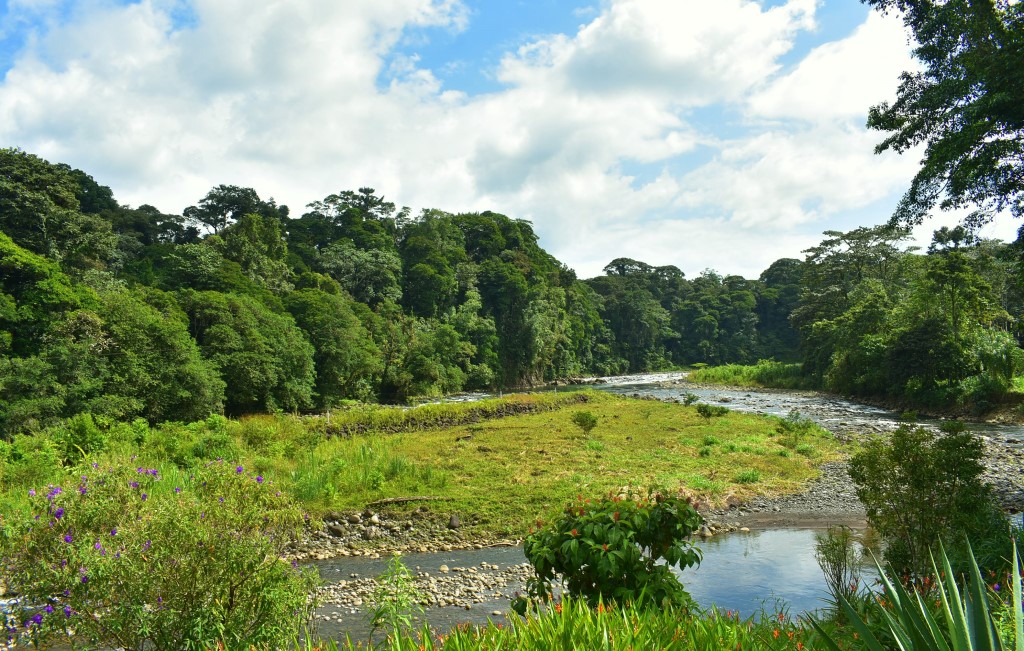 EJ: Who can be a member of the Network of private reserves and what are the requirements?
AQ: The minimum requirement is that the reserve has at least two hectares of land under conservation and obviously comply with internal regulations.
EJ: So, no matter what activity is being done within the reserve, what is important is that they allocate at least two hectares for conservation? They do not have to be tourism businesses?
AQ: Exactly, they don't have to engage in tourist activity. At this time, there are 220 identified reserves in Costa Rica that in total protect around 98 000 hectares. 25-30% of this territory corresponds to educational institutions and almost 50% carry out tourist activities. But, of course, anyone who has a property and develops agriculture or any other activity, and has an area set aside for conservation and maintains it, can be a member of the network.
EJ: Is there an audit to renew membership or is there any control over conservation activities?
AQ: If someone has a forest, nowadays in Costa Rica it is not possible to simply get rid of it, the law forbids it. As a network, we are in contact with the owners, we have meetings in different places and we have implemented an award category called "Ecological Blue Flag" for protected natural areas. Through this category, which currently has about 60 members and will expand further in the future, we do an annual audit where each member has to present their project, what they will do to protect their area and what improvements they plan to implement. At the end of the year a report is sent to perform an audit. Reports receive a vote with a percentage and a level from one to five stars.
EJ: What are the benefits of being part of the Network?
AQ: The Network is a way of being associated with a union, so that when you have a problem, you turn to this union, which has much more power than an individual person. For me this is the main benefit. In some regions there are hunting problems, in other places there are land invasions, and belonging to a union allows better response to these issues. This is not only the case of this network, but of any type of union or chamber of commerce.
Another benefit is recognition. When you need to ask for payments for environmental services, the network of reserves and a member of the network have priority. In times when there are not enough funds available, priority has to be established and the unions have it.
The third benefit is to keep updated of similar activities that people committed to conservation may be doing. For example, three years ago there was an initiative of courses on climate, geography and environment that one of the members started in the local school. Then, this was organized in other places involving more members of the network.
An important opportunity offered by private reserves is the generation of funds. In Latin America, in general terms, and in Costa Rica, as one of the best known examples of environmental protection, all funds are concentrated in the hands of the state, which maintains protected areas and national parks with tax collection. The problem with private conservation, where an owner protects a part of his own land and dedicates it to conservation, is that if this does not generate him income, it will not last long.
I can dedicate a part of my land to conservation because I want to do it from my heart and leave it to my children in the future. But if this does not give them earnings, they will sell it or use it to create another business. On the other hand, if I leave them land that is dedicated to conservation and at the same time gives them profit, there is a great possibility that they will never sell it. They can expand the business because there is nature that they can exhibit and show, and that is the basis of nature tourism.
To do nature tourism you have to make it sustainable and the first way to make it sustainable over time is to be economically sustainable.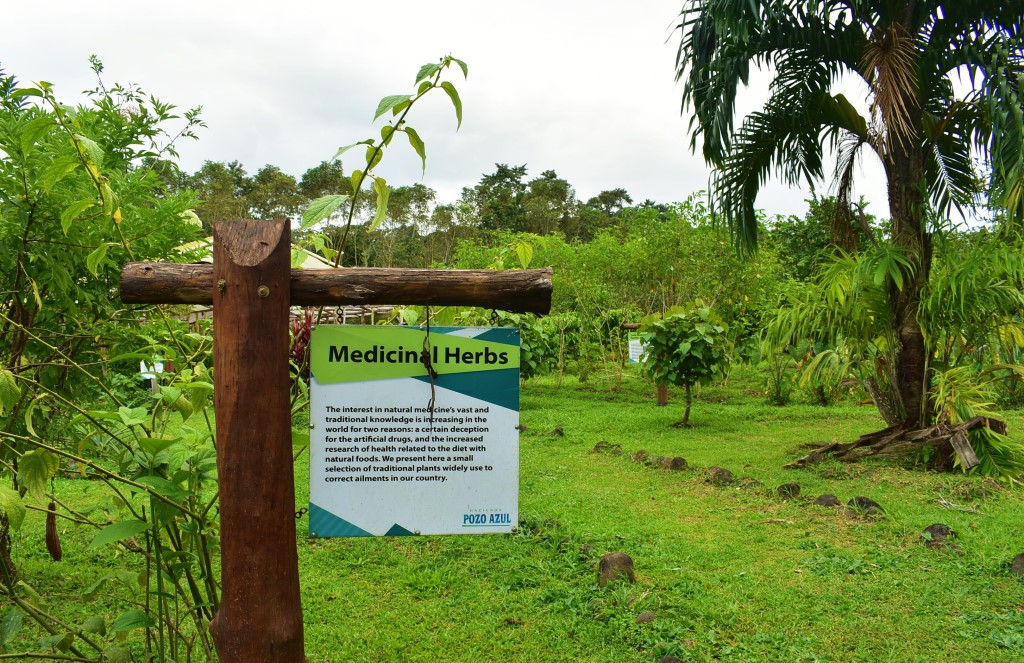 EJ: Is tourism then the primary activity for network members?
AQ: As I mentioned earlier, 50% of the private reserves that are part of the network carry out tourism activities. Tourism in Costa Rica is basically a nature tourism. In a territory that occupies only 0.3% of the planet, there are between 3 and 5% of all the world's biodiversity. In addition, it is located between two large continental masses and between two oceans. All of that is a great attraction. Receiving visitors generates great amounts of revenue and in many cases tourism is the main source of income used for conservation.
EJ: Does the Network work together with the public sector?
AQ: Yes, of course. We are part of some organizations that deal with general conservation. We are consulted about decisions what is going to be done, how to develop more biological corridors, how money is going to be invested and in what projects exactly, etc. At the moment there is a very strong initiative to increase the number of reserves within the biological corridors and we work together with the Ministry of Environment on this issue. There is very strong collaboration and more and more coordination between entities.
EJ: What other forms of financing for conservation exist?
AQ: In many developed countries there are different financing options, in particular these are private donations where it is possible to donate money for conservation instead of paying taxes. In Costa Rica, for example, there is the possibility of receiving a donation from a North American company and thus the company does not pay taxes. In Latin America, the most advanced countries in this area are Chile and the Dominican Republic. The most common way is that you receive a donation for committing to maintain an area of ​​yours in conservation. If you decide to sell the land, the new owner has to keep that part of the land conserved.
EJ: Is there collaboration with regional networks?
AQ: In Central America, the Central American Integration System was created. This system has a Committee on the environment and rural development within which FEDMESO – Mesoamerican Network of Private Conservation, is located. In addition to that, in all Latin American countries there are network of private reserves.
EJ: In your opinion, what are the current challenges of tourism development in Costa Rica?
AQ: I think the challenges are, more or less, external. Costa Rica was the pioneer in ecotourism and now in many places in the world they are following this example. Not only in the Caribbean but also in countries like Colombia, Ecuador, Chile and, so, there is more competition today. The challenge for Costa Rica is to remain competitive.
EJ: Do you think that the phenomenon of "overtourism" could affect Costa Rica, as in other parts of the world?
AQ: I think not. In nature tourism, like the one we have in Costa Rica, the money is distributed and this supports a lot. So, if more visitors arrive, then more initiatives will appear. Here in this area (Sarapiquí), we were pioneers in offering adventure activities and today there is a variety of ventures that offer similar services, so the numbers are shared. There are also places that were places of passage in the past, but they are becoming tourist destinations.