WTTC Global Summit Buenos Aires – Day 2
April 27, 2018
This is an overview of the second day of the Global Summit. It put in focus some of the key issues for the future growth of travel industry.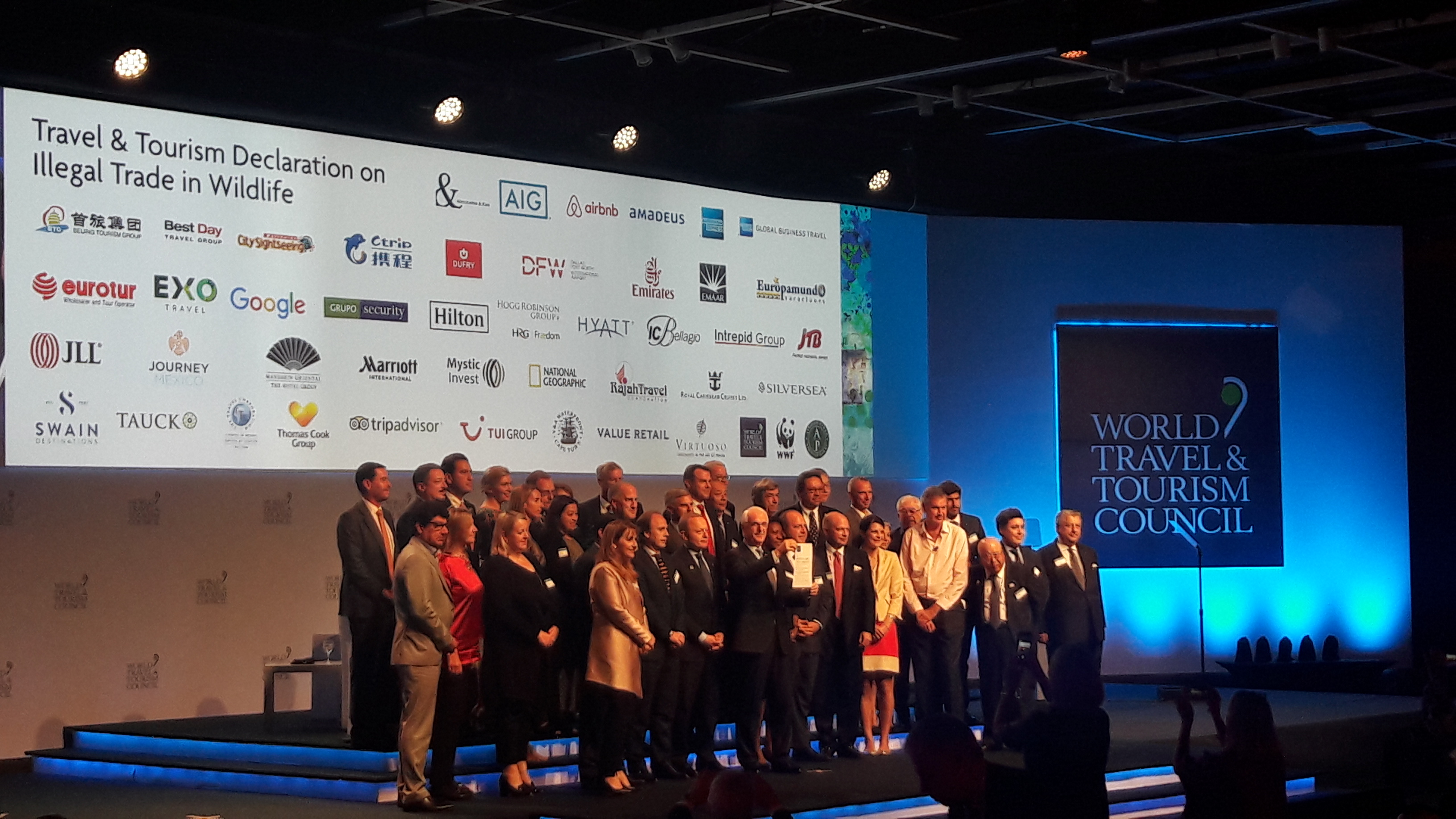 Following the first day of WTTC Global Summit when some of the most important subjects for mass tourism were discussed, the second day brought topics connected with society's welfare, sustainable development of tourism and policies to properly manage it. Panel discussions were about influences of political decisions on tourism, illegal trade in wildlife and tourism that benefits everyone. Particular attention was given to the Tourism for Tomorrow Awards' Ceremony, dedicated to showcase best practices in different areas of sustainable tourism.
Influence of political decisions on tourism growth was analysed by some of the leaders of the US tourism environment who discussed impact that recent changes in US administration might have in the upcoming years. Caroline Beteta (CEO, Visit California), Roger Bow (President and CEO, US Travel Association) and Christopher L Thompson (President and CEO, Brand USA) conclude that new security policies and possible questions that visitors will need to answer when entering USA make no sense and they could seriously impact future tourism flows. In fact, 15 tourism associations jointly sent message about this and possible negative consequences. Moreover, Beteta explained that California is running different campaigns to encourage Mexican visitors to come to California after negative comments about Mexicans by US President.
In a discussion between former presidents and prime ministers of Spain, Mexico, and Costa Rica, the focus was on the importance of tourism on a national level. Felipe Calderon (President of Mexico 2006-2012) stated that tourism needs to be connected with society's welfare and that tourism development is not only the arrival of a new company but about different opportunities that arise and people need to fully understand that.  Furthermore, José María Aznar (Spain's Prime Minister 1996-2004) explained that government needs to provide right conditions for competition to see tourism growth. Laura Miranda (President of Costa Rica 2010-2014) pointed out cooperation as a key for tourism growth on national level, explaining that most of the packages offered for Costa Rica are actually joint product with other countries in the region. She summarizes that Costa Rican success in tourism lays as well in strong involvement of local communities in the process and in financial support for lowest quintile coming from the income generated through tourism activity.
How to deal with rising numbers of travellers in a destination and is tourism still interesting and fun when destinations have their capacities almost completely full? This question was discussed by a panel formed by representatives from Travel Leaders Group, McKinsey and Co, Ministry of Tourism of Portugal and Botswana and Virtuoso in ''Value vs Volume'' debate. One of the key solutions to this problem is spreading tourists to places outside the initial destination, providing opportunities to discover new areas. By using new models of development of tourism, some destinations succeed in tourists' education and creation of new experiences which enable less harmful growth.
The second part of this discussion was oriented towards the involvement of communities in tourism activities. By presenting different examples and good practices from around the world, we could hear that once local people get their role in the whole process, tourism can receive much more support. Some of the solutions are to invest parts of tourism income into local initiatives and projects that benefit local society, give more independence to communities to create their program and offer or inspire them to share information about ongoing activities, so that they can be included in the official tourism offer of a destination.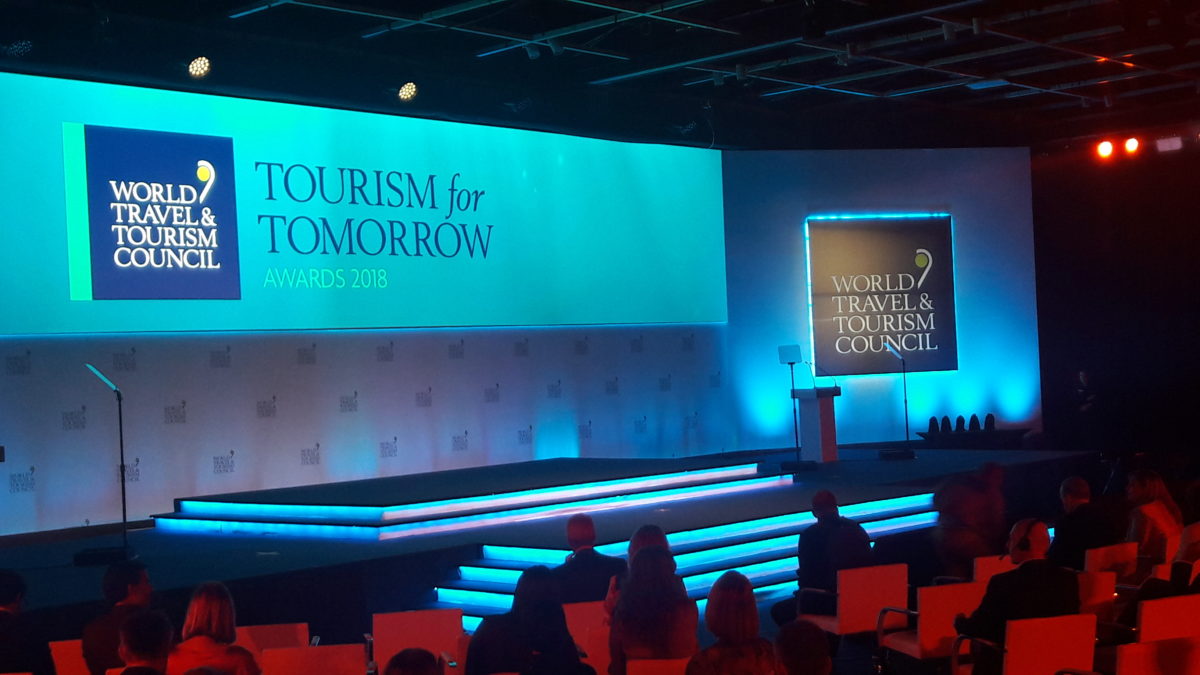 Tourism for Tomorrow Awards aims to support and reward initiatives and projects which apply sustainable tourism practices and create important impact for environment and society's welfare. There were 28 nominees and 15 of them entered into the final in five different categories. Winners were announced by Fiona Jeffery (Founder, Just a Drop) and Jeffrey C Rutledge (CEO, AIG Travel):
Innovation Award: Virgin Atlantic
Destination: Thompson Okanagan tourism association (Canada)
Environment: Hong Kong airport
People: Cayuga collection of sustainable luxury hotels and lodges (Costa Rica)
Community: Global Himalayan expedition (India)
The end of the second day and of the whole Summit was reserved for a beautiful interview given by famous film director Francis Ford Coppola. After winning Academy award for five times, Mr. Coppola was active in different sectors, among which were hospitality and wine production. The key for success in any given activity or industry is storytelling and experience that one can create. According to him, without a story, wine is just a beverage, hotel is just a logging place and in order to be attractive to people these activities need to tell a story, just as the film does.
With this valuable advice Global Summit was closed and the next host – Seville will take over the hosting of the event in 2019. 2018 Summit provided insights to many important topics of modern travel and warned us about the possible outcomes in the future if we do not act correctly. It is now on us to put these ideas into practice and start changing tourism environment of today, so we could be prepared for the future. Buenos Aires was a great host and we look forward to coming back to this city.