Promoting community-based tourism in Latin America: Felipe Zalamea, Sumak Travel
October 7, 2019
Sumak Travel is a platform that offers sustainable tourism itineraries in Latin America through local tour operators. In this interview, its founder Felipe Zalamea presents his business model and tells us about the challenges of commercializing community-based tourism.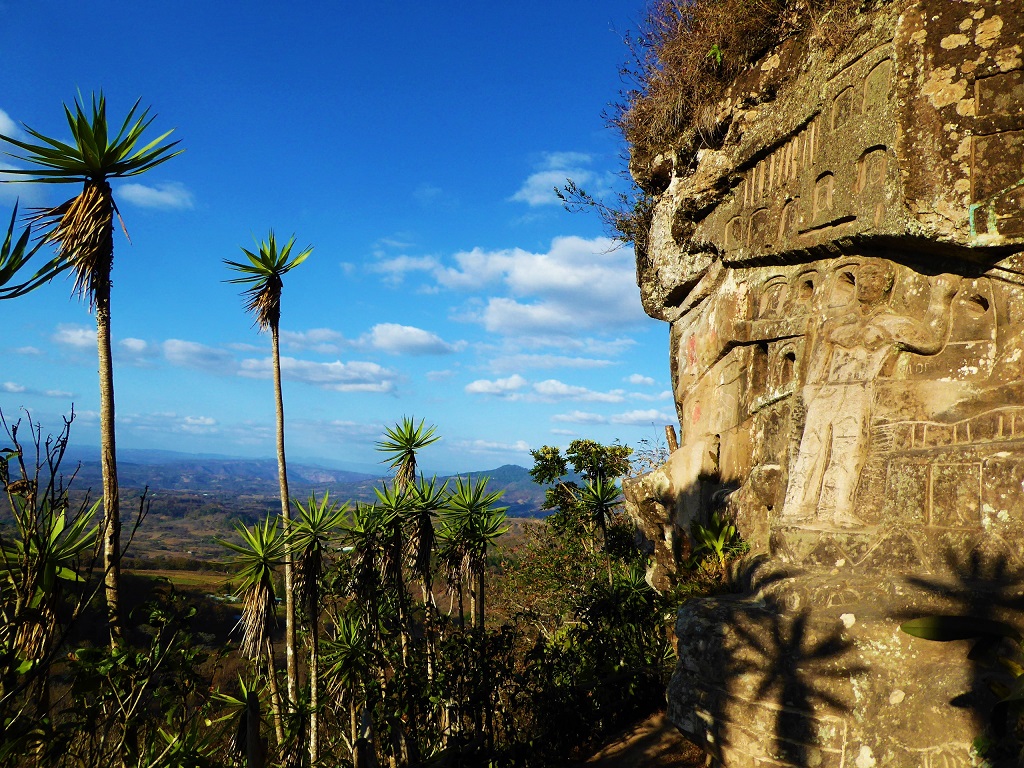 Echoes of the Journey: How was Sumak Travel born?
Felipe Zalamea: In 2010, after finishing my Master in International Economics in Paris, I took a gap year to travel as a backpacker through South America. Before that, I lived in Brazil and had many contacts with social entrepreneurs and local communities that led projects related to sustainability (community-based tourism, fair trade, organic agriculture and fair finance).
During the trip, I realized that there were many communities working in tourism and they shared similar challenges, particularly marketing. I knew that many tourists would be interested in what communities had to offer but it was virtually impossible for them to know each other. The communities did not have the marketing channels needed to intercept international and even domestic customers.
Back in Europe and working in London for a company specialized in impact investment, I connected my experience in South America with the figure of social enterprise to create Sumak Sustainable Travel. Sumak Kawsay means "good living" in Quechua and Sumak Travel represents "good travel", which seeks to recover respect for nature and mother earth within the tourism industry. With Sumak Travel we want to create decent jobs and empower local communities, so that through tourism they can manage their local development processes, protect the environment and preserve their culture, which includes their ancestral knowledge and traditions.
We started as a Tour Operator in 2012 offering Bolivia, Argentina and Chile, which were the countries where I was more involved with local communities. We learned a lot in the process of growing and expanded to Brazil, Ecuador, Peru, Colombia and Costa Rica. For 5 years we functioned as a tour operator, directly managing the sales process, mainly focused on the British market. We realized that there was a lot of demand for this type of tourism and we focused on the "tailor-made travel" niche. We combined community-based tourism itineraries with other conventional tourism activities, allowing our clients to experience this type of tourism without taking them out of their comfort zone in terms of payment facilities, language, medical insurance, etc.
EJ: How does the Sumak platform currently work?
FZ: At the beginning of 2017, we decided to change the business model towards a marketing platform, so as not to remain the conventional intermediary, but instead to rely on the local experts of each destination. In this transition, we transferred knowledge to local operators, both about the market, as well as sales and products. We also created very strict standards and a responsible tourism policy adapted to the new model. Within the commercial contract, each operator agrees to follow our standards, our responsible tourism policy and fair trade principles.
Since this change of model, our focus became marketing and promotion of both destinations and products, including topics of Search Engine Optimization (SEO), online reputation and organization of press trips as, for example, for The Guardian.
Customers who visit Sumak Travel website can choose between set itineraries or visit the destinations section and submit a request with their specific interests. The request is received directly by the local tour operator who creates the itinerary and is in direct contact with the client to finalize details, payment, etc. The local operator is responsible for operating the tour and complying with the requirements of the client, following high standards of service. At the end of the trip, Sumak Travel requests a report from the local operator and sends a customer satisfaction survey to make sure everything went well.
EJ: What kind of experiences do you offer?
FZ: The essence of our product has always been to combine three elements: community-based tourism, conventional tourism operated responsibly and "off-the-beaten-path" or remote tourism. The balance of these three elements depends entirely on the client's preferences and that is the added value of Sumak Travel – the flexibility that the client has to create his or her tailor-made experience.
According to tastes and preferences, one can spend half of the trip visiting community-based tourism initiatives or only allocate 10% of the trip to this kind of experiences. The differential of Sumak Travel is to include community-based tourism experiences in the itineraries and our marketing strategy is to target tourists interested in local culture and nature.
Tours are always private, although there may be certain small group excursions within the itineraries. Some examples of experiences Sumak Travel offers to its clients are: Rural tourism in Mexico , Indigenous tourism in Ecuador,  Rural tourism in Chile, Ecotourism in Guatemala, Rural tourism in Costa Rica
EJ: How is the process of selecting local operators to be part of the platform?
FZ: Before starting to work with a new tour operator, we make sure to investigate their background. For example, this year we started offering Panama and Belize and, to select our operator in each of these countries, we did a thorough internet research on how they work, as well as talking with contacts in each country and with other platforms that already worked with them, to make sure they are reliable and that they really practice responsible tourism.
All our local operators are small  and none offers mass tourism. They may have different business models but they are always aligned with the vision and mission of Sumak Travel. In most of the cases, they have certifications and awards that provide more credibility. We work with only one tour operator per country and we are already present throughout continental Latin America, except Honduras and Salvador. Later on, the idea is to offer islands such as Cuba and Puerto Rico, although these are markets dominated by mass tourism and it is difficult to offer more authentic tourism.
EJ: Do you collaborate with international organizations?
FZ:  Yes, we are members of The International Ecotourism Society and we are part of the Ethical Tour Operator Group (ETOG), an initiative from the recently disappeared Tourism Concern organization. We were very active in the campaigns of this NGO. We are also members of WINTA – World Indigenous Tourism Alliance, an organization that was born in New Zealand and promotes indigenous tourism managed by indigenous peoples.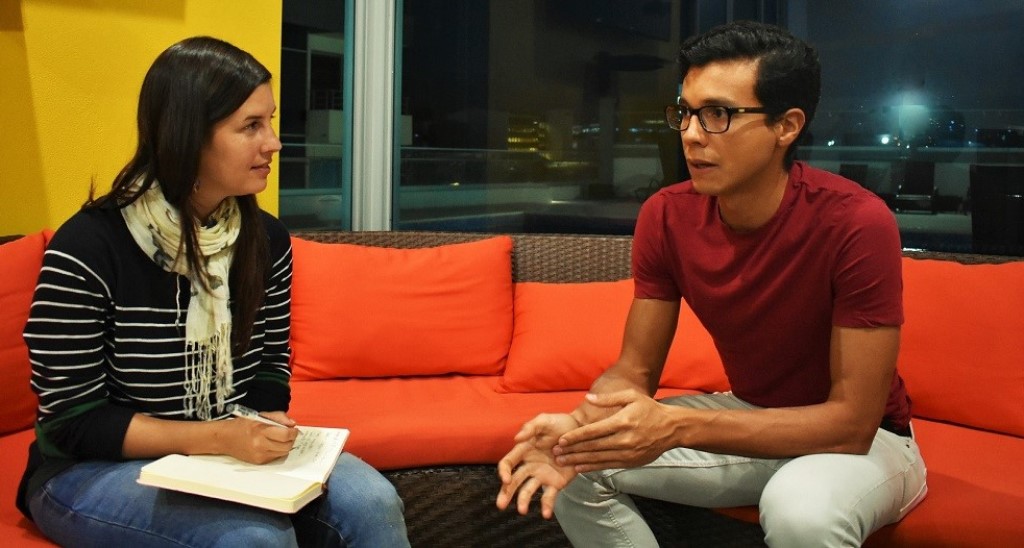 EJ: According to you, which are the main challenges to commercialize community-based tourism in Latin America?
FZ: To begin with, there is a problem of image with community-based tourism. It is believed to be a low-quality, cheap, uncomfortable tourism, which consists of going to help low-income people. This bad image is often reinforced by the same initiatives, because of lacking the knowledge and tools necessary to counteract it.
Often, experiences are not what the clients were expecting because their expectations were very high. In this case, it is not necessarily about making drastic changes to the product, but mainly about managing better customer expectations, especially with very demanding markets, such as French and American.
In particular, from the promotion strategy and during the sales process, it should be well explained which services the tourist will have access to in the community, so that their expectations are realistic. If they are informed from the beginning what level of comfort they can expect, clients are prepared and focus on enjoying the positive aspects of the experience: the contact with people, the culture and nature. The eventual lack of air conditioning or a television is no longer important.
Secondly, a more complete vision is needed by community-based tourism enterprises, which simply offer their services without connecting them to iconic destinations within their range. For example, communities very close to landmark attractions such as Machu Picchu, Iguazu Falls or Arenal Volcano, could operate directly or establish commercial alliances to operate the entire destination.
Third, the lack of an efficient sales and reservation management process limits the marketing capacity of community enterprises. Community-based tourism is and has to be a complementary activity for the communities, so that in general initiatives do not have full-time staff in charge of sales and reservations. In an ideal scenario, there should be a nationwide network or umbrella organization with a reservation centre and at least one full-time employee that manages the reservations of all ventures. Unfortunately, this does not happen much and in general it is the same enterprises that directly manage their reservations, which often causes delays in response times and low efficiency in the process, resulting in frustration by tour operators or direct clients.
Finally, many times community-based tourism projects are driven by non-governmental organizations that have no experience in tourism and do not take into account marketing aspects to create tourism products. Therefore, no matter how good their intentions are, projects fail because products are designed without taking into account the needs of the demand. In many cases, the offer is poorly diversified and all enterprises offer similar products.
EJ: In your opinion, what is the client asking for, so that community-based tourism can be the purpose of travel?
FZ: The client is not asking for community-based tourism, rather that word as we said before evokes a bad image. We try to use other terms to refer to community-based tourism, so that the client can understand what it is. For example, local, authentic, cultural or remote tourism, which may be easier to understand.
What tourists are really looking for is contact with the local culture, nature, authenticity, getting out of the conventional, going to places that have a particular attraction and that are not (yet) mass-tourism destinations. As for a practical perspective, they are looking for confidence, they want to be sure that what they are booking is managed by serious operators, who have credentials and who are really doing sustainable tourism.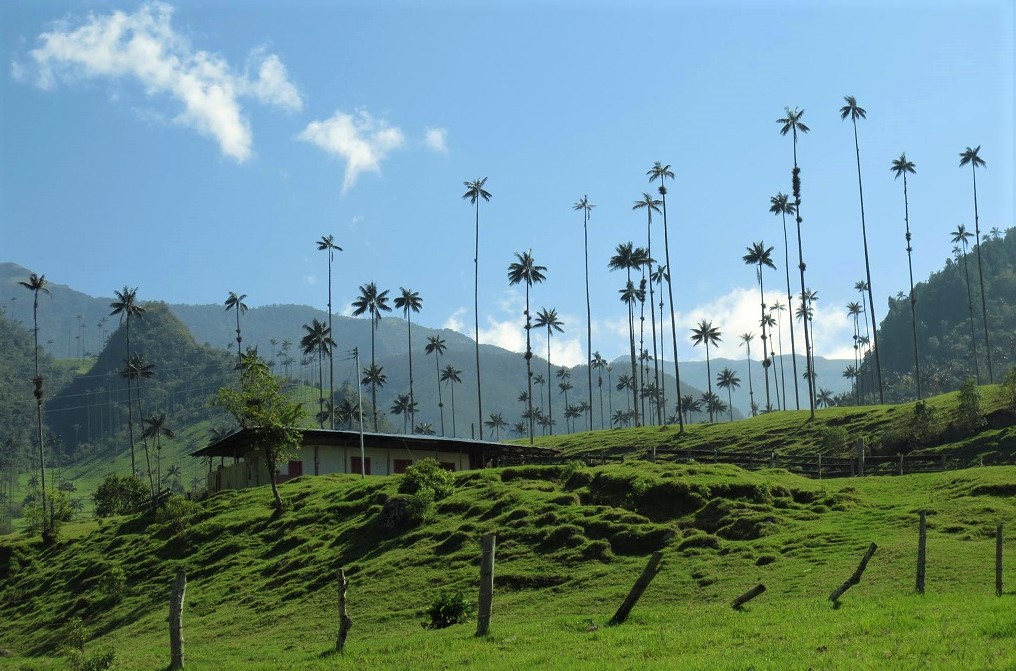 EJ: How are community-based tourism projects funded?
FZ: During a good part of the 1990s and early 2000s there was a boom in the creation of community-based tourism initiatives, driven by multilateral organizations, which generated a very large volume of enterprises and most of these failed when they finished the sources of financing because they never became self-sustaining. Nowadays, there is not so much financing available for this type of ventures, which makes those who are starting to really see it as a company; they are willing to invest resources and they are empowered to be really successful and not dependent on external resources. Paradoxically, the less financial support available, the more it helps businesses to be self-sustainable in the long term and not get used to receiving subsidies.
However, it is necessary that government improve the legal framework and create credit facilities for small enterprises, and on the other hand, that community enterprises develop skills to access conventional financing or social financing. Many of the initiatives are profitable but cannot prove it to a bank because they do not have a well-organized business plan or accounting.
EJ: To conclude, do you think community-based tourism has a future?
FZ: Yes, I definitely think it has a future. On a global level, there is many criticism of community-based tourism projects, but if analysed in detail, these are initiatives with a top-down approach (that is, managed by organizations or external entities and not by communities) . In Latin America, most community tourism projects have a bottom-up approach, since these are organized communities leading the initiatives and receiving support from external organizations. The future of community-based tourism initiatives is to create networks and connect with national and international networks that already work.
Community-based tourism can be a powerful tool for local development, for the empowerment of communities, when done from the bottom and communities understand the value of their culture and the importance of preserving their natural resources. It has great potential to positively change communities and the environment, diversifying their income and productive activities, increasing resilience, improving their self-esteem and generating a sense of pride in their culture.
* In addition to being the founder of Sumak Travel, Felipe is currently pursuing a doctorate at the University for Peace in Costa Rica, where he investigates how rural communities access financing to create and grow their community-based tourism businesses in Costa Rica.
photos: Sumak Travel & Echoes of the Journey