Jocotoco Foundation's nature conservation efforts
October 28, 2018
Jocotoco Foundation establishes protected areas in Ecuador and helps protection of nature and bird population in this country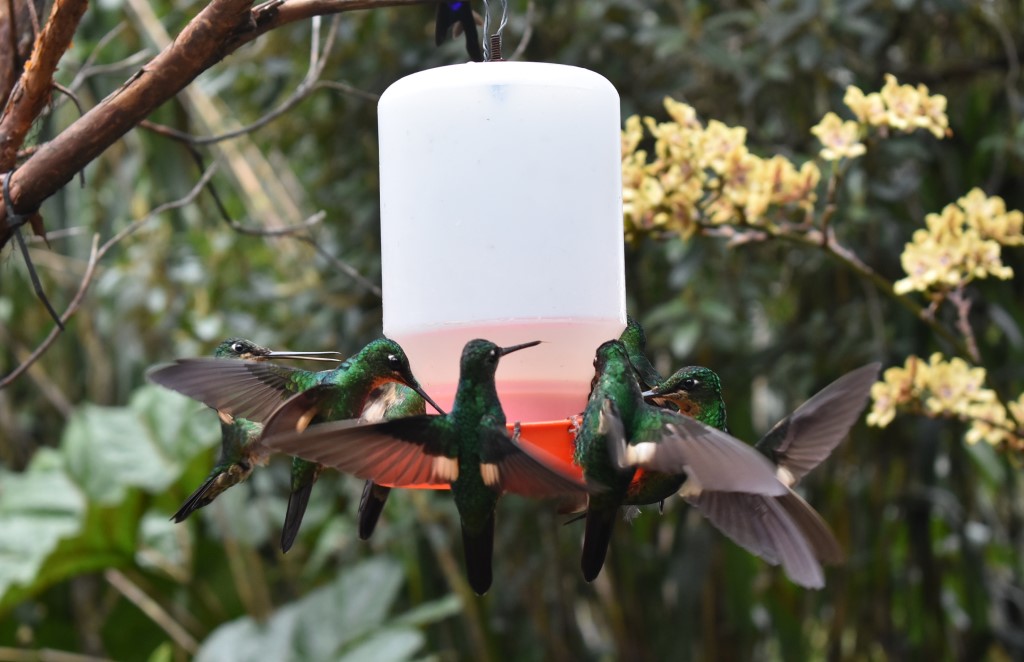 Ecuador is home to various initiatives in nature protection and sustainable tourism. In many cases these two categories are combined into one unique concept. After the story about Huasquila Amazon Lodge we present you another organization which combines nature conservation and tourism activity. Jocotoco Foundation is active in all parts of Ecuador with head office in the capital, Quito.
Jocotoco Foundation was born in 1998 and their initial activities coincide with the discovery of the bird species – Jocotoco in the southern Ecuador. Therefore, from the beginning their focus is on the conservation of birding areas and protection of endangered species. Concept established in the first years still functions today – foundation purchases areas rich in flora and fauna and creates natural reserves of them. These reserves are then equipped with all necessary infrastructure for bird protection and later on open for visiting. All of them have various trekking trails which can be hiked daily thus providing numerous possibilities to enjoy rich bird population of Ecuador. This South American country has the richest bird population per square kilometer in the world and Jocotoco's reserves host 126 species of humming bird and around 900 bird species in total.
Currently there are 12 reserves and five of them provide lodging facilities as well. Six of these 12 are located in the southern Ecuador, two are on the western coast of Pacific, one is in the northern-west province of Esmeraldas and three of them are close to the capital, Quito. In total Jocotoco has preserved around 21 000 hectares so far with new reserves being in plans in the future.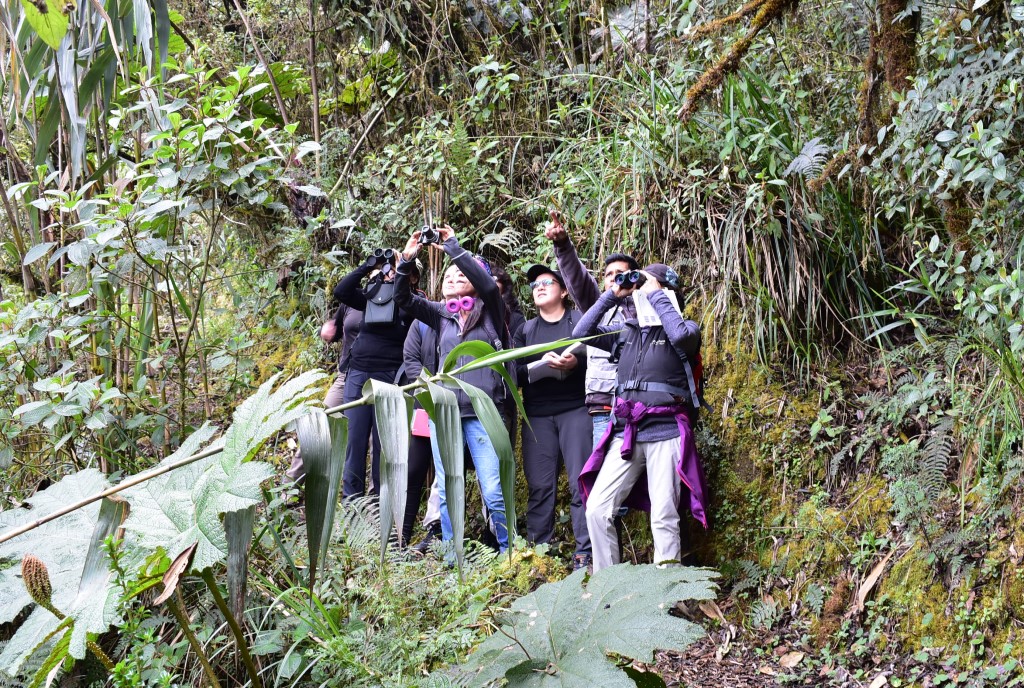 Using this method, Foundation is able to contribute to environment protection in the most direct way possible. By the creation of the reserve they are not able only to protect species inside it but to work on re-establishing population of endangered ones, too. Thanks to this, so far several species have recorded increase in population and thus, have been saved from extinction. In a country with such a diverse bird population, Foundation's actions play an important role in protection of birds on the national and international level.
Jocotours
Being registered as a non-profit organization, their main financing sources are donations and international trust funds dedicated to environmental protection. Some of the well-known organizations such as World Land Trust, American Bird Conservancy and Rainforest Trust, among others, have donated and supported Jocotoco's activities. Nonetheless, these funds are predominantly used for land purchase and bird supplies, therefore not giving a lot of possibilities to finance new projects and involve more people in their actions. In order to find alternative sources of income, foundation established Jocotours travel agency in 2006. Through this, they are able to distribute and commercialize tourism product created out of tours and lodging and support their further activism. Tours include local guides and experts in bird population who provide detailed insight in flora and fauna of every reserve.
As mentioned before, lodging facilities are available in five reserves, where visitors have various possibilities for additional activities and program. Almost 85% of clients are foreign travelers while national tourism is mostly concentrated in day visits to the reserves close to Quito. Interestingly, zone around capital Quito has more endemic plant species than Yasuni National Park in the Amazon region and more than 500 bird species, being the second richest bird region in the whole country.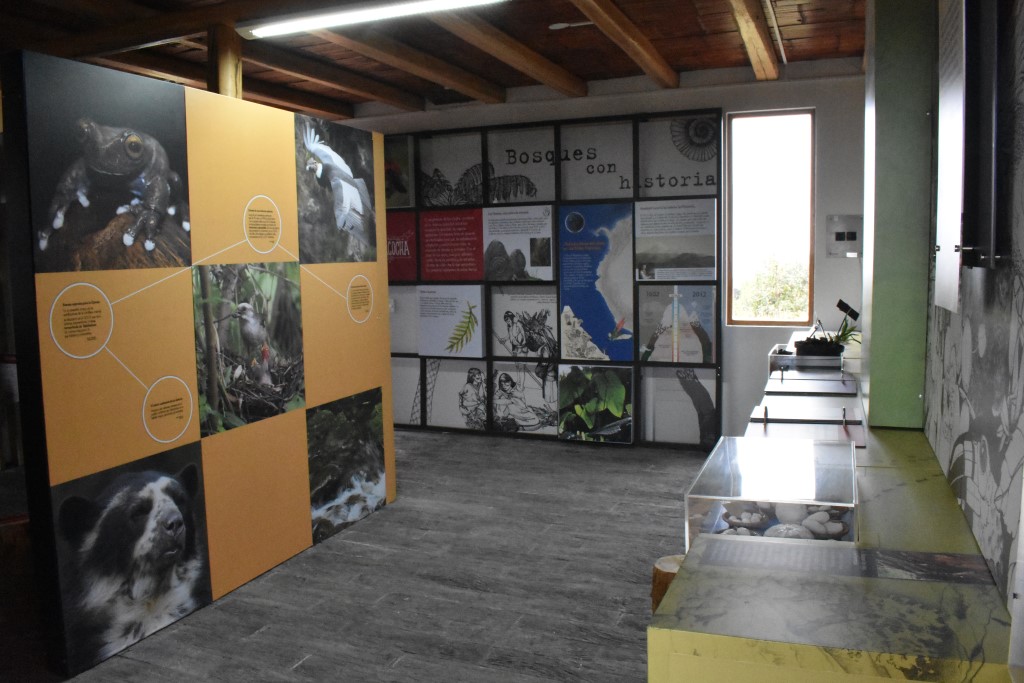 Foundation dedicates particular attention to the educational work. They collaborate with different academic institutions and participate in their research. Furthermore, Jocotoco organizes visits for schools and colleges and through this gives opportunity to children to learn on spot about flora and fauna and receive valuable introduction into nature's environment and its importance.
Yanacocha natural reserve
During our collaboration with the Foundation we have visited Yanacocha Reserve, less than an hour drive from Quito. Yanacocha lays in the area of Ecuador's famous cloud forest thus providing spectacular views and surroundings for its visitors. It is the most visited reserve of Jocotoco, it was established in 2000 and includes 1200 ha. This reserve does not offer lodging services and since it is close to Quito, very often it is part of itinerary of groups of tourists and bird watchers. Its attractiveness lays in 28 types of humming bird, population of rare spectacled bear, six different hiking trails of which one is accessible for people in wheelchair, and special interpretative trail designed for children, where they can familiarize and learn about flora and fauna of this region. Finally, there is a visitors' center where travelers can learn about this reserve and Foundation in general.
One of the main issues that Foundation encounters is lack of understanding for their work from the public. Very often national travelers do not understand foundation's private profile and fact that different areas of work depend directly from the entrance fee which needs to be paid. Moreover, the same issue is present even with tour operators, who often try to free-ride while visiting Yanacocha Reserve.
Funding is always a difficult question for foundations, but Jocotoco still manages to function well. Their work creates impact on various levels, from local to the national, and they contribute on a large scale to protection of both flora and fauna. Many challenges are in front of them and they will need to act on different levels in order to resolve them. Nevertheless, with so many initiatives and new reserve projects laying ahead, Jocotoco Foundation definitely has its place in Ecuador's conservation field.