Speleology tourism in Quintana Roo – Cooperative A'aktun Jaaleb
February 24, 2019
Our journey through rural communities of Yucatan peninsula continues with visit to Nuevo Durango in Quintana Roo and Cooperative A'aktun Jaaleb.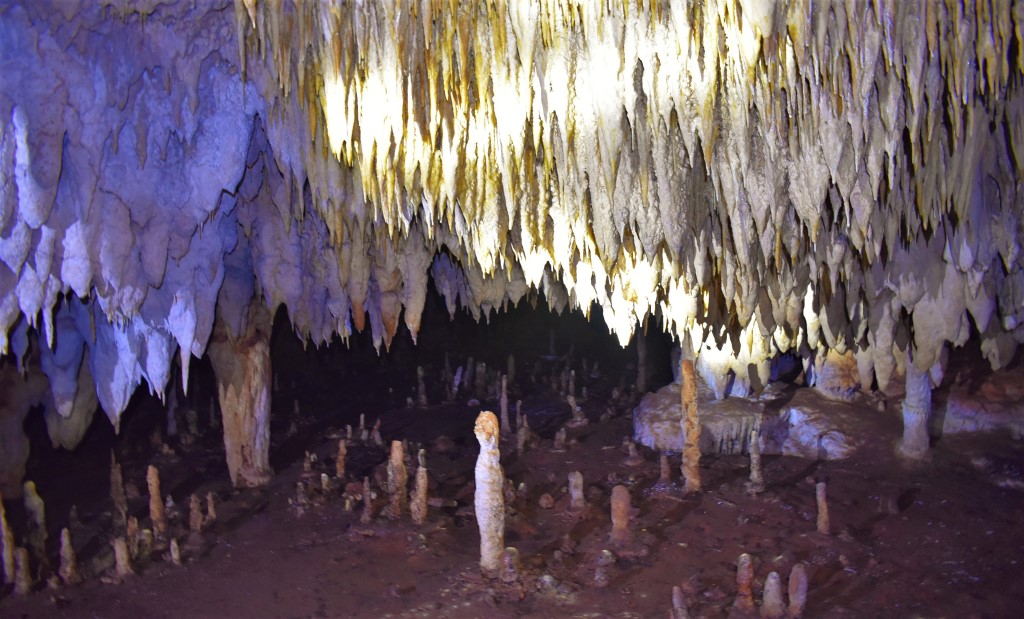 After visiting first two communities (Ek Balam and Yaxunah) and collaborating with amazing people at both places, we have moved closer to the Caribbean Sea to visit third community during our itinerary with Totonal. Small village of Nuevo Durango is home to Cooperative A'aktun Jaaleb, initiative born in 2004 with intention to develop tourism activity in this region.
A'aktun Jaaleb (The cave of Tepezcuintle or Paca, in Maya language) is formed by 41 members of which 15 are directly involved in tourism activities. In a village which has less than 300 inhabitants in total, cooperative includes members from almost every family in the area. They continue functioning like this to this day showing that tourism continues to have high importance and value in the everyday life of the community. As it is case with some other communities, tourism is an alternative activity which supports main sources of income such as agriculture.
Start of their activities was followed by the construction of the cabins in which they offer hospitality. As it is case with Ek Balam, cabins are constructed in the typical Mayan style using mainly woods and guano palm, giving a real rustic ambience and impression. Still, they provide sufficient comfort and relax for an enjoyable stay.
Though small in numbers of inhabitants and the area that village covers, Nuevo Durango has a lot to offer to its visitors. Firstly, due to its complex geological past, the whole peninsula is brimming with underground caves and sinkholes famously known as cenotes. Limestone which covers northern Yucatan was created in period between 24 and 1.8 million years ago and is part of the so-called, Carrillo Puerto formation. Another major event occurred 65 million years ago when a comet hit in the northern part of the peninsula changing life conditions on Earth. Sea levels fluctuated over time leading to collapse of many cave systems around isthmus. As a consequence of all these processes and glaciation and erosion that followed, sinkholes remained spread all over the region while many new caverns emerged.
Tourism offer in Nuevo Durango
In these circumstances, Nuevo Durango benefits significantly from its position. Within walking distance are three caverns – Ta'akbijá, A'aktun Jaaleb and Tunbeen Kuxtal and all of them can be visited with local guides from the cooperative. Visitors have an opportunity to go deep into the cave system of Nuevo Durango and explore a vast network of tunnels beneath Yucatan soil. The first mentioned is accessible only by rappel thus creating even more excitement and greater experience than the other two. Besides stories about surrounding nature, guides provide insight into the creation of stalactites and stalagmites which grew extensively in cave A'aktun Jaaleb.
Another great experience visitors can have with people from A'aktun Jaaleb is a culinary tour. It starts with a visit to organic gardens run by different families in the village who as well provide detailed explanation on the plants they grow there. Once the tour is finished, visitors can choose vegetables and fruits from the garden which they prepare later for lunch and consume. This experience is of particular interest for everyone who comes to Nuevo Durango as they can try some of the plants which are not present in other parts of the world and prepare meals as they wish to, following the expert advice of locals.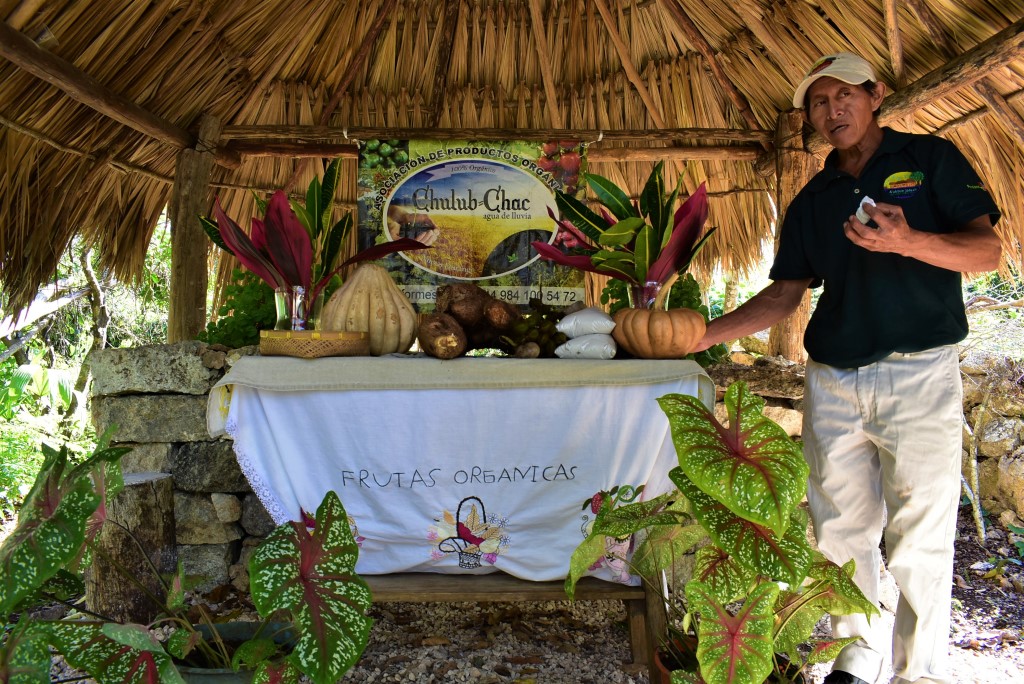 Not far from the entrance into the village, visitors have chance to spend time at Unit for environmental protection (Unidad de Manejo Ambiental – UMA). UMA in Nuevo Durango was established in 2006 by Manuel Trinidad, a member of the cooperative as well, with intention to provide space for breeding endangered animal species in a protected environment. Later on, these species are released to the wild, in protected areas where hunting is prohibited. Activities proved to be successful so far as species of deer, lowland paca, ocellated turkey and pheasant increased their numbers and are present more than they have been before the start of the program. Manuel does not stop on this, in fact, he and his family produce organic honey as well, have an organic garden and even several cabins for hosting their visitors.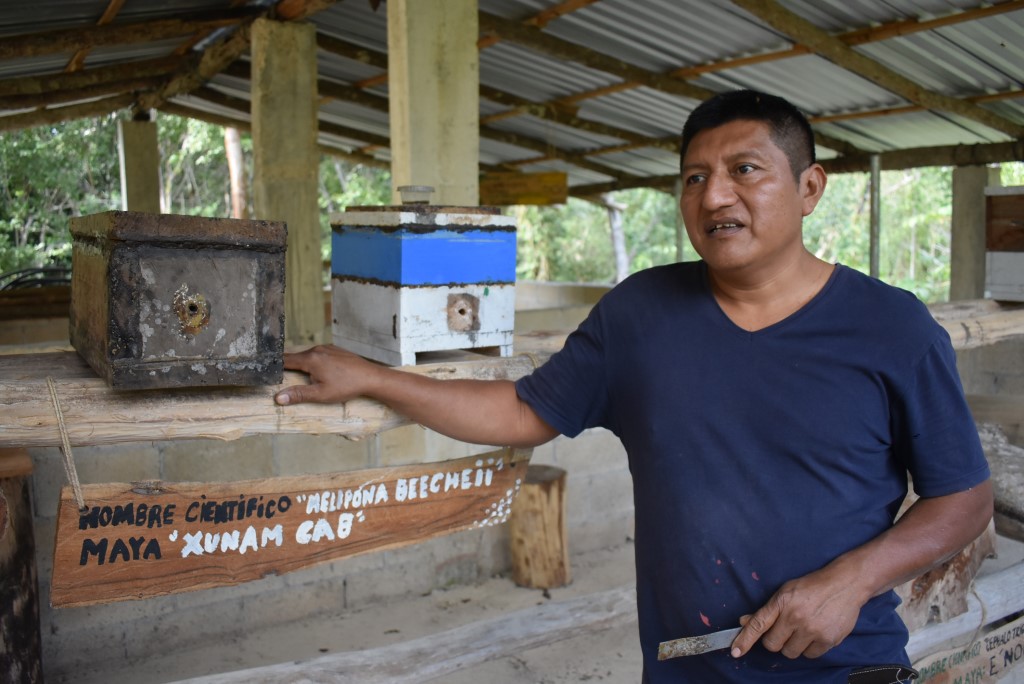 Of a particular interest for everyone who visits Nuevo Durango can be the insectarium, holding all sorts of insects from the surrounding areas. With exhibits dating as back as the late '70s this community museum shows great collection of insects, spiders, scorpions and butterflies. Moreover, thanks to different exchanges over the years, the museum exhibits some species from neighboring countries Guatemala and Belize, making it even more interesting.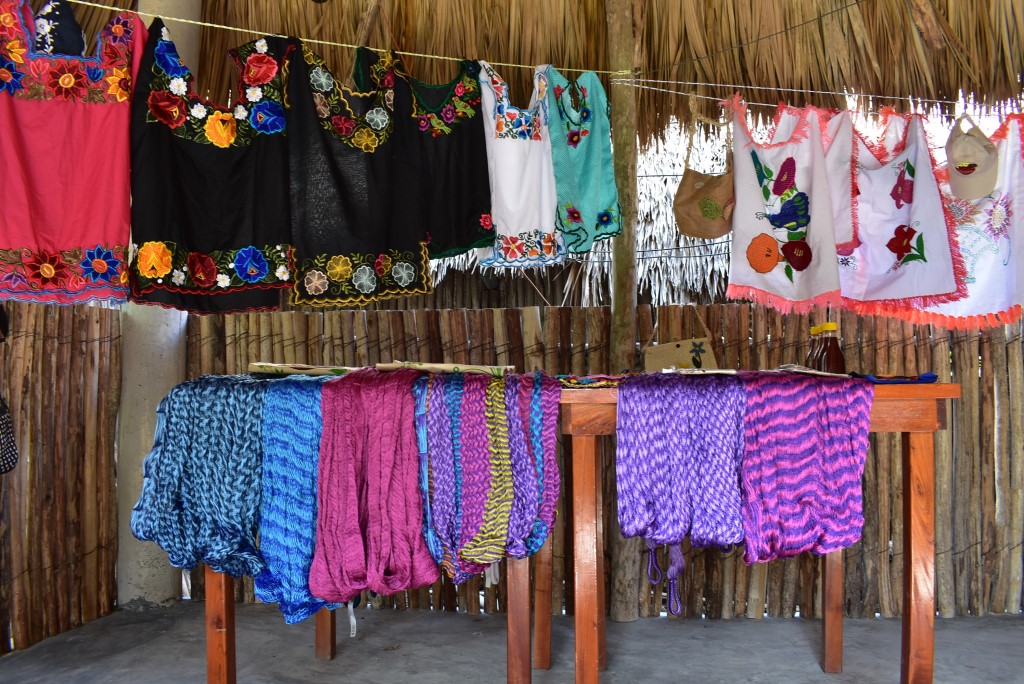 A'aktun Jaaleb has advanced a lot since their beginnings and it could be seen during our stay. Activities are easily coordinated and arranged, people are highly professional and gastronomic experience is broad. At the same time, feeling of a community atmosphere and authenticity have not been lost, so visitors have chance to spend time in a genuine Mayan village within families who still practice traditional activities. Moreover, possibility to participate in several ceremonies dedicated to the cleansing of the soul and body enriches the whole experience and provides more knowledge and understanding about customs in this part of Mexico.
Located in the proximity of other interesting touristic locations such as Cobá and Tres Rios, Nuevo Durango found its place on peninsula's tourist map. By using the natural environment and creativity they managed to create broad offer and successfully established themselves as a great location for community based tourism in Yucatan. At the same time, tourism helps in their everyday existence and significantly supports other productive activities in Nuevo Durango. Cooperative A'aktun Jaaleb already has stable tourism flow and with the efforts they put into their work there is, for sure, bright future in front of them.