Tourism and peace in Colombia: Interview with Natalia Naranjo
July 27, 2019
Natalia Naranjo, expert in sustainable tourism development, shared with us her opinion about the growing role of tourism in the country's peace process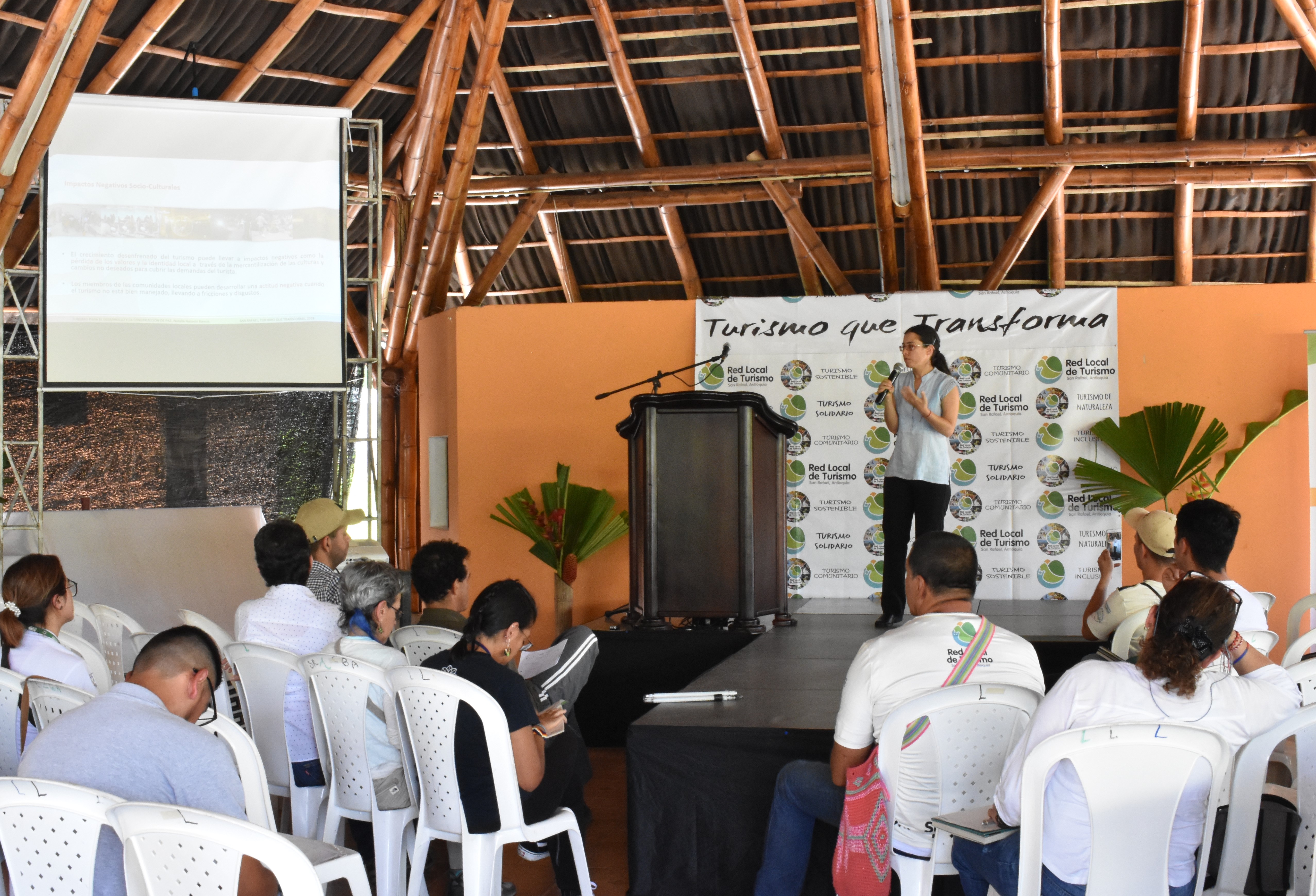 We met Natalia Naranjo during the Seminar "Turismo que transforma"  (Transforming tourism) organized by the local tourism network of San Rafael in Antioquía. After the conference, we had the opportunity to speak to her and learn more about tourism contribution to the peace process in the country.
Echoes of the Journey: How do you see development of tourism in Colombia since the peace agreement was signed with FARC in 2016?
Natalia: Colombia is in the minds of many people worldwide due to the signing of the peace agreement with the largest Colombian guerrilla. Since then, tourism has grown steadily and both national and international visitors today are able to go to the places that were inaccessible before.
EJ: The Colombian government has a program called "Tourism, Peace and Coexistence". Could you tell us what is it about and how they implement it?
N: This program integrates tourism sector in some key regions of Colombia such as Meta, Putumayo, Magdalena, the road to Teyuna, Urabá and Darién, Cauca, Caquetá and Bolívar. These are all regions hit by the conflict that have identified tourism as a productive option for communities. A committee with representation of national and regional public entities and representatives of business and local communities sector, identifies priorities and actions for the coordination and articulation of the sector, with emphasis on local collaboration and participation.
EJ: One of the initiatives of COMUNITUR, El Carlos, Ecotourism and Archeology Center in the Urabá region, is precisely related to the contribution of tourism to the peace process. How did the project start and who is developing it?
N: Some years ago, a few community leaders were interested in tourism and there were several government projects going on, such as the Ranger Program, aimed at integrating population into productive projects as an alternative to illegal activities. Through this program, they received a subsidy for investment in a productive project and some of El Carlos inhabitants decided to invest it in the purchase of land for the ecotourism and archeological center.
Subsequently, the United Nations against Drugs and Crime launched the Guardagolfo Program with the national government and further supported the construction of what is now the El Carlos Ecotourism and Archaeological Center, administered through the Cooperative of associated work COOTUCAR from El Carlos. The cooperative is formed by the leaders of the initiative and their families, approximately 20 people from the community who continue to work to strengthen the social fabric, leaving behind illegal activities, returning back to their family and community life.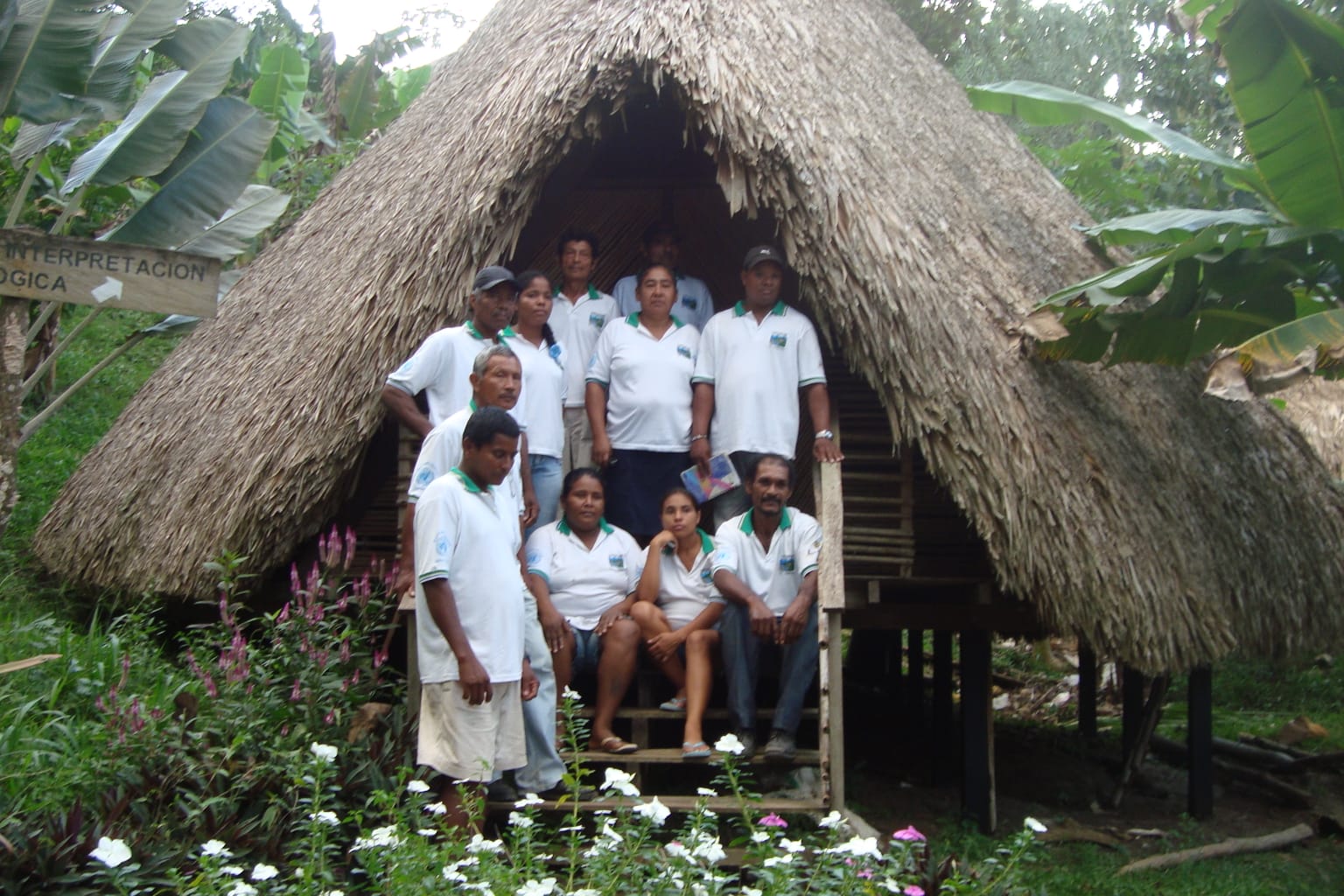 EJ: Which were the results from the project for the community of El Carlos?
N: The community today enjoys an additional economic activity thanks to tourism. The organizational, technical and coordination process that has taken place through the ecotourism and archaeological center in El Carlos facilitated other economic processes (transport, food, events, commerce, among others); it has also placed the Urabá and Darién region at the center of some processes such as the "Tourism, Peace and Coexistence" program that has generated an economic dynamic throughout the region. Various local initiatives have been made visible, together with different training programs, project management, greater access to services, among others. In fact, this initiative has been recognised in the International Handbook on Tourism and Peace, published by the World Tourism Organization.
EJ: What support does COMUNITUR provide to the initiatives like El Carlos that are part of the network?
N: According to the needs and interests, we mainly provide support in promotion, management and technical assistance. For instance, with Yarumo Blanco Community Association at the Otún Quimbaya Fauna and Flora Sanctuary, we have advanced the application process to the "Top 100 Sustainable Destinations" competition from Green Destinations. We have held the "Festival of Flavors, Sounds and Knowledge" for the revitalization of the local economy in Pijao and El Carlos.
We also articulate technical assistance initiatives such as CESO-SACO Canada and recently we have started a process with the project CERES Ecotur from Spain, related to quality, tourism and agro-ecological production that we want to implement with some initiatives of COMUNITUR and in Colombia in general.
EJ: We have recently visited Sierra Nevada of Santa Marta where farmers who used to grow marijuana and coca in this troubled region, today work as guides, organize circuits to visit the area and share their story with visitors. Do you know other examples in Colombia where the positive effects of tourism in this aspect are being felt?
N: The initiative of Sierra Nevada was born almost at the same time as that of Urabá and Darién; also there United Nations against Drugs and Crime supported the communities for their productive projects, among which was also tourism. The characteristics of this process were different from those of Urabá; however, it would be valuable to understand the reasons and success factors of these two initiatives, as well as their differences and difficulties to learn from them.
I believe that results of other recent initiatives are barely being seen today. This is also because tourism begins to be a real alternative for many emerging destinations. The number of tourism service providers and initiatives related to tourism and development have increased – Community tourism and public-private partnerships have been strengthened.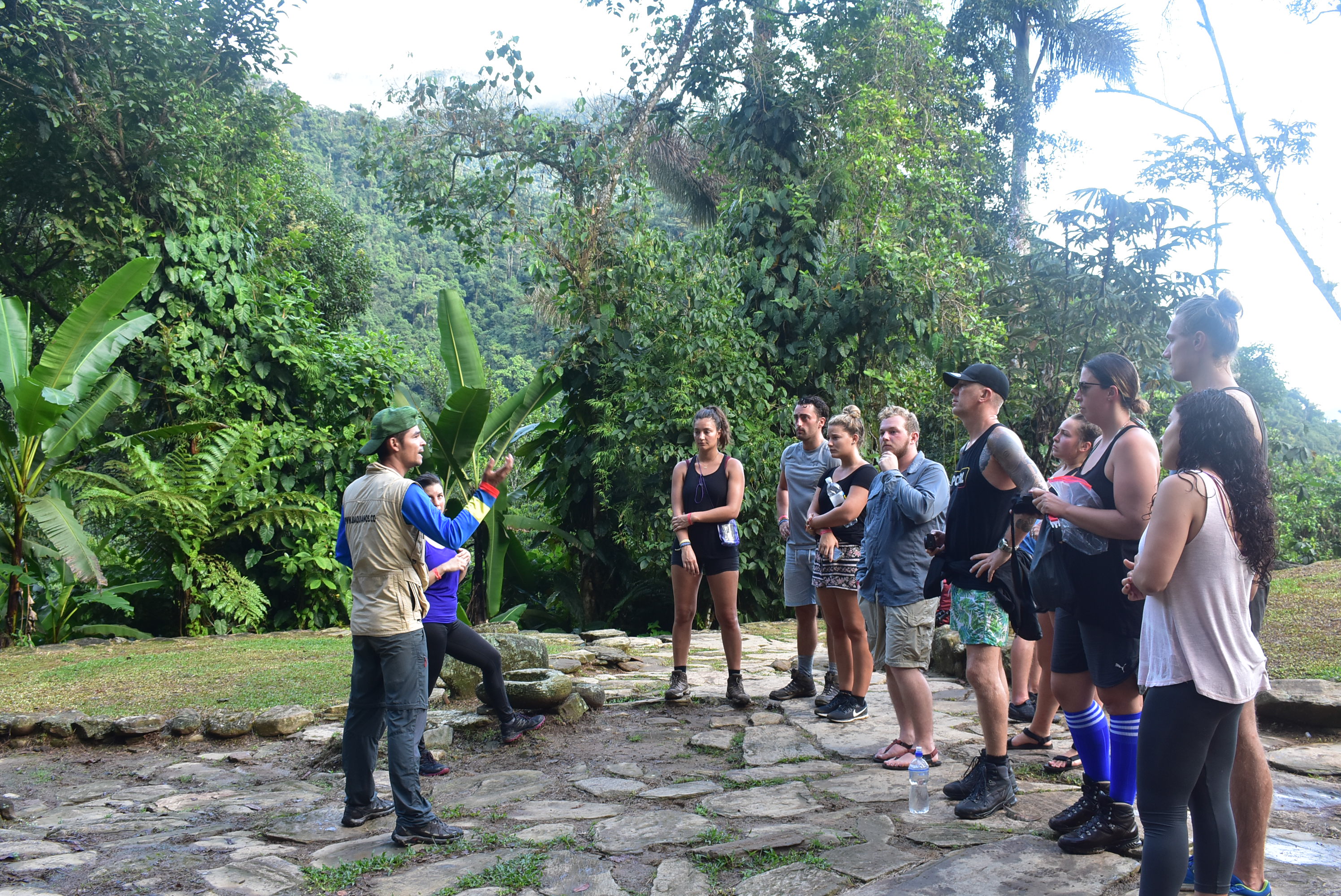 EJ: To sum up, in your opinion, which are the main challenges in achieving sustainable tourism development in Colombia?
N: Well, there is still a lot to do, but I think tourism represents an opportunity for many in Colombia, with great challenges in public-private relations and the integration of rural areas into tourist flows in a responsible and sustainable way. There are no serious and structured public policies for the implementation of good practices related to sustainability, and in many cases there is little presence of the State. This can be a weak starting point for the development of a respectful, inclusive, sustainable tourism that benefits everyone without saturating the resources that are already limited.
* Natalia Naranjo is representative for Colombia of the Canadian technical assistance organization CESO-SACO, representative of the Global Sustainable Tourism Council for Colombia and Ecuador and leader of the COMUNITUR Network (Tourism Development Community).